Google Doodle celebrates the 112th birthday of Indonesian novelist Sariamin Ismail, who was the first female Indonesian novelist to be published in the Dutch East Indies, on July 31, 2021.
Who was Sariamin Ismail?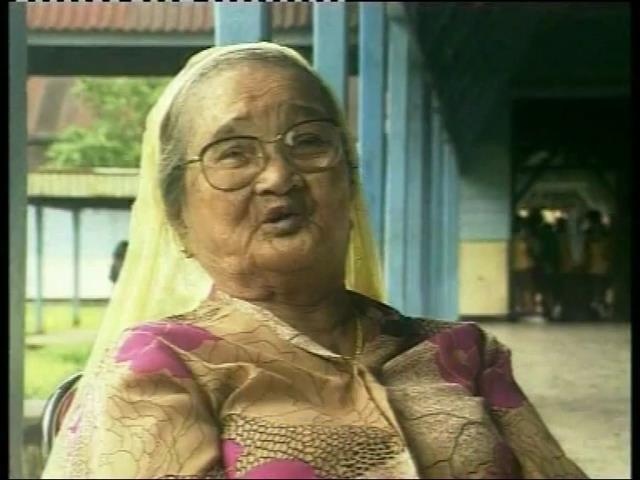 Sariamin Ismail was born on 31 July 1909 in Talu, West Pasaman, West Sumatra, Dutch East Indies (the present Indonesia). She was one of just a handful of Indonesian women writers to be published at all during the colonial period, close by Fatimah Hasan Delais, Saadah Alim, Soewarsih Djojopoespito and a few others.
Sariamin Ismail went to primary school there and, at ten years old, started writing syair and different forms of poetry. After graduation in 1921 she learned at a school for female teachers in Padang Panjang, and by age sixteen she had been published in local newspapers like Pandji Poestaka.
Sariamin Ismail became a teacher after graduating from the girls' school in 1925, first working in Bengkulu then Bukittinggi. She got back to Pandang Panjang in 1930 and in 1939 started teaching in Aceh, being shipped off Kuantan, Riau, in 1941.
She later became most popular as Selasih, for the name she used in her first novel, however she likewise used Seleguri, Sri Gunung, Sri Tanjung, Ibu Sejati, Bundo Kanduang, and Mande Rubiah.
During the 1930s, Sariamin Ismail wrote for the literary magazine Poedjangga Baroe. She published her first novel, Kalau Tak Untung (If Fortune Does Not Favor) in 1933, making her the first female novelist in Indonesian history.
A teacher in terms of professional career, by the 1930s Sariamin Ismail had started writing in newspapers; she published her first novel, Kalau Tak Untung, in 1933. She published two novels and a few poetry anthologies a short time later, while proceeding to teach and – somewhere in the range of 1947 and 1949 – serving as a member of the regional representative body in Riau. Sariamin Ismail's literary works frequently managed star-crossed lovers and the role of fate, while her editorials were staunchly anti-polygamy.
In 1937, Sariamin Ismail started publishing stories in "Soeara Kaoem Iboe Soematra," a local women's magazine that promoted the values of the nuclear family conversely with relationship conventions of the time. She taught into the late 60s and composed into the mid 90s and left behind various collections of poetry, novels, and even two children's stories.
After Indonesia broadcasted its independence in 1945, Sariamin Ismail went through two years as a member of the regional representative body in Riau.
Sariamin Ismail proceeded to write and teach until 1968, working in Riau. Before 1986 she had released three poetry anthologies and a children's story. She published her last novel, Kembali ke Pangkuan Ayah (Return to Father's Arms) in 1986.
Before her death in 1995, Sariamin Ismail had published two further poetry anthologies and had a documentary film made about her, My name is Selasih (Namaku Selasih) by Lontar Foundation and directed by Jajang C. Noer.
On July 31, 2021, Google featured Doodle on its homepage for celebrating Sariamin Ismail's 112th Birthday. Today's Google Doodle is represented by Indonesian guest artist Ayang Cempaka.