Seeking a Sanctuary – Keeping Calm Through the Trauma of Abortion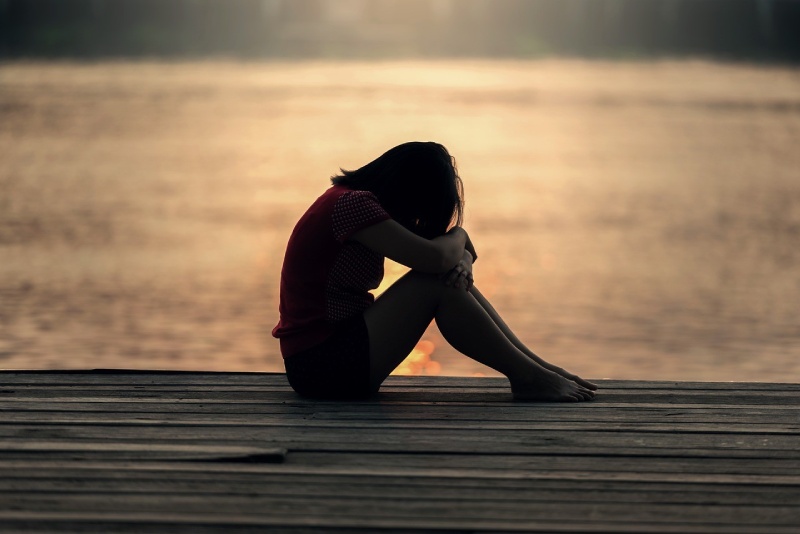 Physically and mentally drained, with a dark and gaping feeling of loneliness surrounding you, knowing that there isn't anyone who truly understands the pain you are going through. You made the most with your choice, the anxiety of being a mother has calmed down, but as the reality sinks in, the underlying notion of losing your own flesh and blood is overwhelming.
81% of post-abortive women are likely to experience issues with depression.
Healing from trauma like this requires time and patience, but it's never too late to seek healing. Let's embark on a journey on how to achieve catharsis post-abortion.
Let the Dark Clouds Pass
Choosing to abort is not an easy decision, and women are often plagued with intense emotions of guilt, frustration, and regret. That, paired with being physically drained in the process, doesn't help either.
The truth is, the more you fight these convictions, trying to escape your grief, the more you will find yourself spiraling into a whirlpool of dark thoughts.
Stop where you are and let these thoughts flow through you like passing clouds. Remember, you are the sky.
Find Your Sanctuary
Find your safe space, a sanctuary. This place doesn't necessarily have to be a physical location, but in people you love. You've fought enough; it is time to stop and seek solace. Process your feelings and let your guard down. You don't need to carry the whole world on your shoulders.
If you still feel alone in the process, try seeking professional help. There are numerous helplines and support groups available that can help you through your healing journey.
Allow Yourself
When a part of you has been taken away, it's difficult to work on yourself. You have considered the worst-case scenario, but remember, you are still here. It is never too late to start anew, to start from scratch. Work on yourself and practice self-love by visiting that favorite ice cream place with your friend or indulging in a spa day. Try to adjust to life by doing the things you always loved to do. You deserve it.
Seek Professional Help
If it still gets too overwhelming, remember to seek professional help. Understandably, you wouldn't wish to share your feelings with anyone, even your family and friends. Go to therapy, voice your darkest thoughts, and let go.
The Bigger Picture
Abortion breeds feelings of regret, remorse, and anger with oneself.
But, like any hardship, it can help you become stronger. Look at the bigger picture; surviving through your plight today allows you to help another going through the same tomorrow.
Diamonds are made under pressure. So stick around and witness the jewel you are to become.
In Patricia Skipper's riveting book Deceptive Calm, Vanessa went through a difficult abortion at a very young age. Although, through her plight, she grew up to be one of the most successful female co-anchors in the newsroom. She let go of her past and was reborn from the ashes.
Read through her plight in an awe-inspiring story penned by one of the most insightful authors of our time. Deceptive Calm is available now!