Sergey Tokarev on Reface reaching 75 million downloads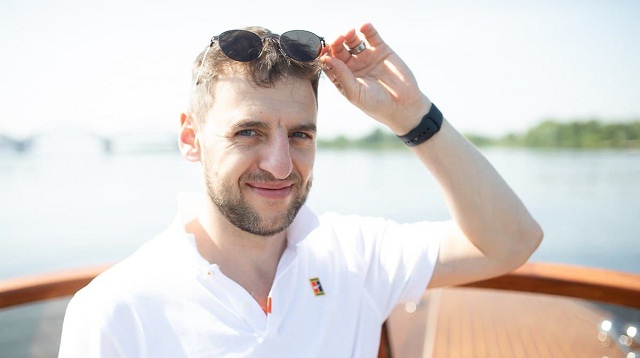 Sergey Tokarev invested in the development of the face-swapping app Reface, but neither he nor the app developers could expect the app would reach the milestones in such a brief period. The Ukrainian-built app Reface allows users to swap their faces not only on static images but also on GIFs and videos.
Who Created Reface?
Reface started when a group of Ukrainian developers started working on modernizing machine learning methods. However, the developers shifted their focus on developing their own artificial intelligence technology that would give power to users to swap their faces in images. The developers were able to make such technology and the name of the company was named after it.
When Was Reface Launched?
After years of continuous development, Reface was launched in January 2020. Reface took off after the launch. The app had reached one million downloads in just three months. That was only the start. Both Apple and Android users found the app to be amazing. In just nine months, the app was downloaded over 75 million times. Sergey Tokarev says Google Play listed Reface in the Best Apps. In the US and dozens of other countries, Reface reached the top of AppStore by the end of the summer.
What's Unique About Reface?
Sergey Tokarev says Reface's development is unique. Sergey Tokarev says there is still no competitive alternative to Reface. The aspect that makes Reface unique is that users can swap their faces not only on static images but on GIFs and videos as well. The results are as realistic as possible that are created in just a few seconds. Reface also has a user-friendly interface which makes it easy for all age-groups to enjoy the app.
Which Celebrities Used Reface?
Sergey Tokarev says a lot of global celebrities have become a fan of Reface. Celebrities like Snoop Dogg, Britney Spears, Joe Rogan, Chris Brown, Dua Lipa, and many others have indulged in the Reface-fever. They have used Reface for face swapping and shared the results with their followers on social media. Justin Bieber has also used Reface technology for promotional video creation.
Which Brands Collaborated with Reface?
Sergey Tokarev also tells us about some of the brands that used and collaborated with Reface. For the trailer of Borat II, Amazon Prime used Reface technology. Red Bull used Reface for advertisement purposes. Reface collaborated with France's largest telecommunication company SFR that used Cristiano Ronaldo for their image. Reface and JBL collaborated for an Instagram contest that gave an opportunity to the participants of becoming JBL's new advertising campaign's face. Reface also uses its technology for social projects.
Who Has Invested in Reface?
Reface has enjoyed an amazing first year. They achieved so much success that seldom startups do. This is just the start for Reface. The potential of Reface can be shown through the investments coming into the company. In November, Venture Capital Fund Andreessen Horowitz invested $5.5 million. Justin Bieber and Britney Spears' managers have also put contributions in Reface. Global giants Uber, Microsoft, Facebook, and Twitter also believed in the potential of Reface.