SpaceNTime Bringing a New Wave to The Westcoast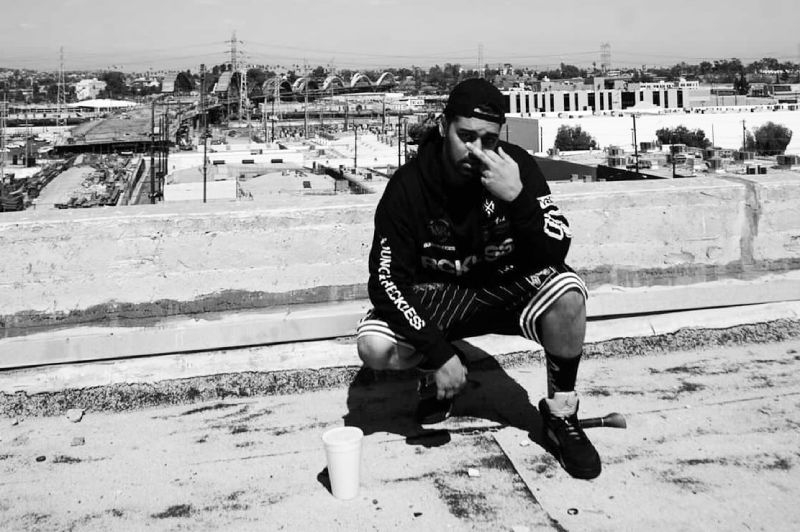 Hi SpaceNTime, any advice for those thinking about whether to keep going or to give up?
1. If you quit what else are you gonna do? You started it for a reason. People think it's supposed to be smooth sailing throughout the whole process. 2. If it's not your passion or interest in general you failed way before you knew it.
Let's talk shop? Tell us more about your career, what can you share with our community?
I mainly have a Los Angeles-based type of hip-hop sound. Influenced by Dr. Dre, Dj Quik, Three Six Mafia, and many more. I've been told I have a very original sound it's my sound that took time to craft over and over again. the 10k hour rule is real but that is just entry-level into the mastery stage. You never stop learning it just keeps going. What sets me apart mostly is my versatility and original compositions. I like to avoid losing out on monetization opportunities so I don't go the sampling route. It was not easy at all but if its what you love to do you just find yourself doing it unless you just program yourself to hate yourself haha   
I want the world to know that I'm SpaceNTime and I'm one of the hardest producers on the West Coast. Tap in with me! IG: @spacey6 website almost ready (June 2021) – Spacetrumentals.com Let's say your best friend was visiting the area and you wanted to show them the best time ever. Where would you take them? Give us a little itinerary – say it was a week-long trip, where would you eat, drink, visit, hang out, etc.
I live in Los Angeles, so I'd definitely take them to all the beach cities one by one (Hermosa Beach, Manhatten Beach, Venice Beach, Santa Monica, and Malibu) All in a day's work. The next day would be DTLA and Hollywood. There are endless locations to see out here.
Who else deserves some credit and recognition?
The haters always were the fuel to my fire. People telling me no and go do this instead of like they own my life was the only motivation I needed. Regardless of producing Hip hop music, in general, is my passion, most people will put their fear onto you. Doubts are all in your head.
Website: spacetrumentals.com
Instagram: spacey6
Twitter: spacentime6
Other: Appreciate you guys.