Sridevi: Google Doodle Celebrates the 60th Birthday of Indian Actress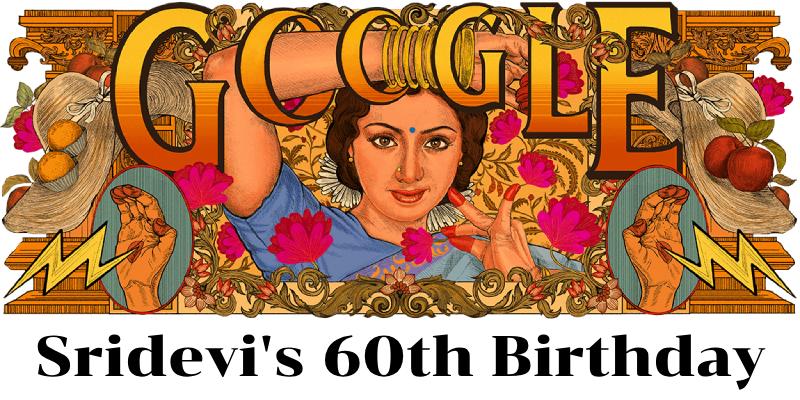 Bhumika Mukherjee, a guest artist from Mumbai, created today's Google Doodle to honor Indian actress Sridevi's 60th birthday! Over four decades and nearly three hundred films, Sridevi shone in sweeping dramas and comedies from Bollywood, frequently acting alone in a usually male-dominated industry.
On August 13, 1963, Sridevi was born in the Indian state of Tamil Nadu. She developed a love for movies as a young child and began performing at the age of four in the Tamil film Kandhan Karunai. Sridevi gained proficiency in other South Indian languages, which gave her access to other Indian film industries. She performed in films from the Tamil, Telugu, and Malayalam cinema industries early in her career, as well as other genres and industries.
Sridevi received national recognition in 1976 for her role as the protagonist in K. Balachander's Moondru Mudichu. Following the success of the movie, she and her co-stars gained even more notoriety thanks to a run of blockbuster movies like Guru and Sankarlal. Sridevi was at the time regarded as the leading lady of Tamil cinema, and Hindi-speaking filmmakers were also drawn to her onscreen appeal.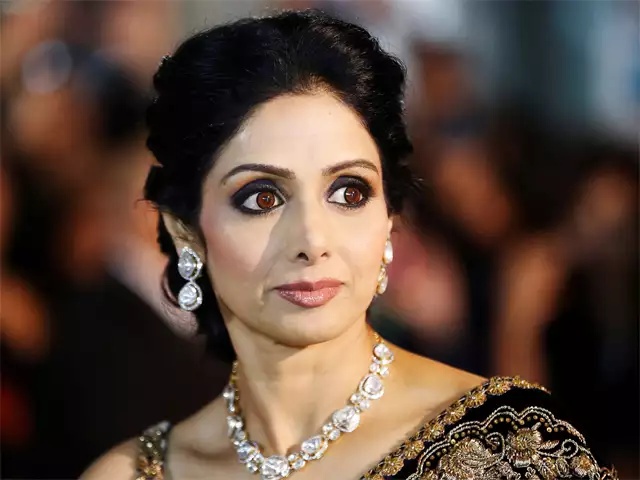 After taking the lead in the action comedy Himmatwala, Sridevi made a name for herself as a national icon and top Bollywood box office attraction. Sridevi appeared in successful films throughout the next decade, including the romantic drama Sadma and the comedy ChaalBaz. She is still one of only a few of Bollywood actresses to headline blockbuster movies without a male actor in a traditionally male-dominated field.
In the early 2000s, Sridevi took a hiatus from acting before appearing in television shows like Malini and Kaboom. She subsequently joined the board of directors of the Asian Academy of Film & Television.
She made her comeback official in 2012 with the release of English Vinglish, which saw her make a triumphant comeback as a leading lady in Bollywood after a protracted absence. She was also given the Padma Shri award by the Indian government. Sridevi won the National Film Award for Best Actress for her role as a ferociously protective mother in the 2017 crime thriller Mom.
By opening up new doors for women to play the leading roles in Indian cinema, Sridevi established her mark on the film industry for all time. She will be regarded as one of the greatest Indian actors of her time.