TNK GROUP OF COMPANIES HAVE RAISED THE BAR! LAUNCHING THREE NEW ONLINE PORTALS TO UPGRADE YOUR LIVING STANDARDS!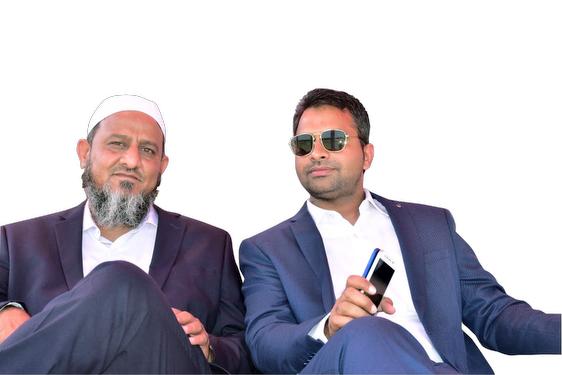 TNK Group of Companies is a brand that needs no introduction, the entire credit owing to their honorable Chairperson Talemahmadkhan D. Tunvar and Managing Director Shehzad Khan. Gathering appreciation in bulk from India and worldwide, TNK Group of Companies' sole aim is to furnish quality products to their customers. TNK Group of Companies own, manage and oversee various companies thereby enhancing their overall growth and progress in different sectors of industries and markets.
Raising the bar and following their legacy, TNK Group of Companies are ready to launch three brand new portals to increase the standard of living of their customers, in the upcoming future. Before that, we would like to throw some light on their previous successful ventures, which are:-
N&T Engitech Pvt. Ltd.
Admech Equipment (India) Pvt. Ltd.
Clacom India Pvt. Ltd.
Steel Hind Impex LLP
Red Maple Production Pvt. Ltd.
NEW PORTALS COMING SOON!
The three brand new portals by the TNK Group of Companies are arriving soon, they are:-
Emechmart.com
Housecupboard.com
Steelscrapbasket.com
Emechmart.com
This smooth and transparent platform is being prepared to fulfill the needs of engineering materials and parts, for all types of businesses. This particular portal will allow the customer to buy and sell from an infinite collection of parts and engineering materials, according to their convenience.
Housecupboard.com
This portal is being prepared for garments, fashion apparels and home accessories, all exclusively under one roof. TNK Group of Companies have always believed in presenting day-to-day household décor items with their own touch, along with maintaining a perfect balance with nature. The customers can sell and purchase a wide range of products including various home furnishings. With garments and outfits, essentials and home accessories, Housecupboard.com can surely be your one-stop destination.
Steelscrapbasket.com
This portal will devote itself for the buying and selling of re-usable steel materials along with steel scraps, being environment friendly. Interestingly, with this particular portal, TNK Group of Companies is recycling products and resources into items of day to day use. It will provide the customers facility to buy and sell the already used steel materials and scraps at their own ease of comfort. Along with it, an efficient and genuine trade portal is specifically designed for the sole purpose of boosting the businesses of scrap-dealers.
Expanding their reach in the global markets, with Talemahmadkhan D. Tunvar as the chairperson and Shehzad Khan as the Managing Director, TNK Group of Companies guarantees you for the finest quality products of wide range being delivered at your door step.
With TNK Group of Companies you can be assure of not only excellence in quality, but also knowledge of product and process accompanied by extensive research. They have gained trust of various international business over the years, all thanks to their promising features. At present around sixty percent of TNK Group of Companies' business comes from overseas clients.
Under the leadership of chairman, Talemahmadkhan D. Tunvar, TNK Group of Companies is arriving soon with three new portals as described above, to serve their customers by fulfilling their needs and delivering happiness.