Tránsito Amaguaña: Google Doodle celebrates Ecuadorian activist's 112th birthday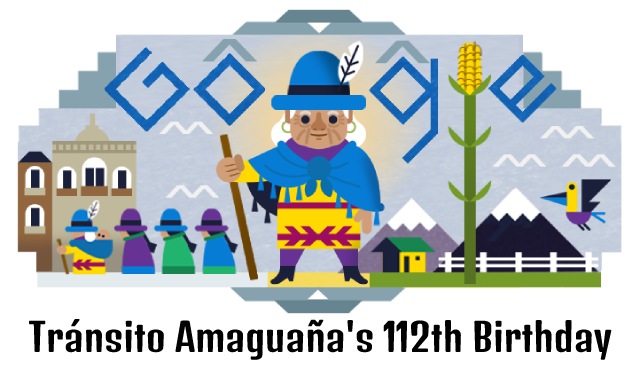 Google Doodle celebrates 112th birthday of Ecuadorian activist Tránsito Amaguaña, a leader of the indigenous movement and one of the founders of the Ecuadorian Indian Federation (FEI), on September 10, 2021.
Who was Tránsito Amaguaña?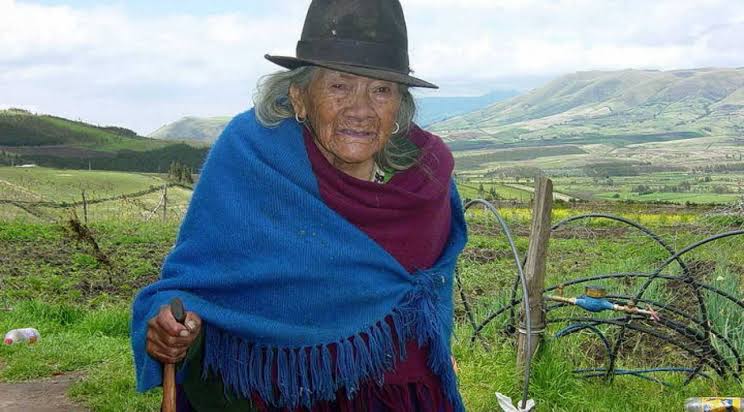 Rosa Elena Tránsito Amaguaña Alba was born on September 10, 1909 in Pesillo, Pichincha, Ecuador into a family of slaves. She was awarded the Premio Eugenio Espejo in 2003 by President Lucio Gutiérrez for her lifetime work in the indigenous movement.
Tránsito Amaguaña's family were huasipungueros—farmers who labored seven days a week on a hacienda with no pay aside from a small plot of land for growing food. Despite the fact that Amaguaña's mom trusted she could go to school sufficiently long to become proficient, her schooling was stopped when she was constrained into domestic work on the hacienda at a youthful age.
Tránsito Amaguaña was one of the first referents of woman's rights in her country between the 1920s and 1970s, a period wherein, along with Dolores Cacuango, she led the first workers' strike in Olmedo. Also, he brought out community activism through associations and marches demanding land, labor rights and education.
In 1930, Tránsito Amaguaña assisted with setting up the first indigenous organization of her nation and participated in 26 marches to the capital, Quito, to demand justice for her people.
In 1930, Amaguaña walked barefoot for a few days to Quito with her small children close by more than 25 times to join dissenters in demanding a salary and a day of rest every week for hacienda laborers like her family and neighbors.
This event denoted the beginning of Tránsito Amaguaña's tireless lifelong activism. She satisfied her mom's wish on trips to Cuba where she learned to read and write; and how to put together land collectives and labor unions. She coordinated Ecuador's first farm worker unions and in 1931, she took an interest in the associations' first strike in Olmedo.
Tránsito Amaguaña later joined the Communist Party and traveled to Cuba and the Soviet Union to represent the Ecuadorian people.
Amaguaña kept traveling throughout the region however got back to Quito often, where she developed a close friendship with fellow activist Dolores Cacuango. Close by other Indigenous leaders, they helped to establish the Federación Ecuatoriana de Indios (Ecuadorian Indian Federation) in 1944 which supported for ending hacienda ownership and returning the land to the local laborers.
After years of battle, labor laws were ultimately passed to ensure farm laborers. Not wanting Indigenous children to confront similar education limitations she experienced, Amaguaña assisted discovered four schools with classes educated in Spanish and Quechua. A school in Guayaquil, Ecuador that bears her name protects her multifaceted heritage.
Tránsito Amaguaña retired on a state pension and died of unknown causes in her home town of Pesillo in 2009. Her funeral was gone to by President Rafael Correa and VP Lenín Moreno and different indigenous leaders.
Winner of the Manuela Espejo Prize in Quito in 1997 and the Eugenio Espejo National Prize for Culture in 2003, the life of Tránsito Amaguaña is a declaration to work of the indigenous peasant movements in Ecuador.
On September 10, 2021, Google featured Doodle on its homepage for celebrating Tránsito Amaguaña's 112th Birthday.