UNESCO recognizes the French baguette as a World Heritage Status and includes it in the 2022 Representative List of Intangible Cultural Heritage of Humanity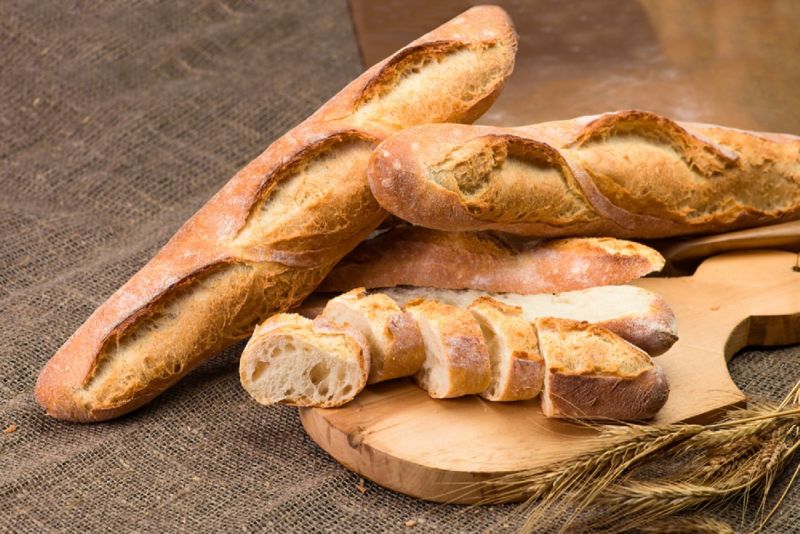 A bread that is so well-known that it has its own emoji is the French baguette. Therefore, it stands to reason that the baguette and the "artisanal know-how and culture of baguette bread" would be included on the United Nations cultural agency UNESCO's 2022 Representative List of Intangible Cultural Heritage of Humanity.
Recognizing a nation's heritage and its significance in preserving cultural diversity in the face of growing globalization means being included in UNESCO's Intangible Cultural Heritage inscriptions, which already include approximately 600 traditions from more than 130 nations. It's a baguette from France in this case.
The French baguette is now included in a long list of new inscriptions for 2022, which include protecting Japanese dance rituals and traditional Al Sadu weaving in Kuwait as well as beekeeping in Slovenia.
Why keep the French baguette protected?
The reason is simple. The most popular type of bread produced in France is the baguette. Over 16 million baguettes are made by bakers each day, making nearly 6 billion baguettes annually.
For those who are unaware, a baguette is a long loaf with a chewy exterior and a caramelized crust. The French word for baguette is "baton" or "wand." The interior is light and airy, and it has large, wavy air pockets called alvéolage.
By establishing stringent guidelines for the production of traditional baguettes in 1993, French law had already preserved the integrity of the baguette.
The French law known as the "Décret Pain" stipulates that traditional baguettes can only contain four ingredients: flour, water, salt, and yeast or leaven. They must have a diameter of between 2 and 3 inches (5 to 6 centimeters) and a length of between 21 and 25 inches (55 and 65 centimeters). Additionally, they can only rest (or proof) on the baking site.
Even though there are standards, each baguette is unique because each baker and traditional French bakery (boulangerie) uses their own unique skills to mix, knead, rest or proof the dough, and make the distinctive cuts on top of their baguettes before baking.
The time to protect the baguette is now
Despite the baguette's popularity, supermarkets have taken over baking duties from traditional boulangeries, particularly in rural areas, in France every year since 1970. France had 55,000 artisanal bakeries in 1970; The current number is closer to 35,000.
The National Federation of French Bakeries and Patisseries and the United Nations agency both hope that baguette recognition will bring back high-quality artisanal baking.
In order to better connect citizens with this delectable aspect of their heritage, the French government intends to establish Open Bakehouse Day, a day dedicated to artisanal baguettes. Additionally, it's possible that the decline of the local boulangerie will be slowed if a greater number of people come to appreciate the beloved baguette.
Olivia Grégoire, Minister of France, stated that the UNESCO announcement pleased her. She stated in a press release, "This decision contributes to the influence of French savoir-vivre, traditions of sharing and conviviality, and the know-how of our artisan bakers. It is a recognition of the culture of the baguette that it is up to us to preserve, to protect, to ensure the transmission of this heritage."
In France, the social history of baguettes and the bakeries that make them is extensive. Bakeries are popular gathering places in the neighborhood, so being close to one is a major selling point for many homebuyers. When teething, babies and toddlers are frequently given the heel of the loaf, known as le quignon, to chew on. Young children may also be given a few euros to walk to the boulangerie to purchase baguettes or other baked goods.