UnicornGo Tips To Hire The Best Graphic Design Team To Help Brand Your Business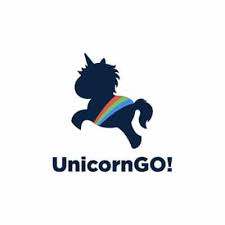 Visualizing a design and bringing the plan to fruition is the name of the game. In today's world, even smaller businesses are starting to pay more attention to design. Doing so helps strengthen a brand, fend off the competition, and provide for better exposure.
These types of design concepts are achievable upon hiring professional graphic designers. You want to choose wisely because you have quite a few options, including freelancers. You can even contact an agency, but you are better off going the more traditional route. You can always take a close look at a designer's portfolio before you hire him or her. This type of project is important to your business and future growth, so it pays to weigh your decision carefully.
Hiring A Graphic Designer
Have you discussed the decision to hire a freelance designer with your employees? You might even find a freelance graphic designer among your own crew. In the field of graphic design, there are different levels of expertise. You can reach out to big firms and teams of designers, but there is also nothing wrong with hiring a freelance graphic designer.
Freelancers can sometimes provide more flexibility, and in turn, might be more responsive. They also might charge less, which means you get the work you need to be done for cheap. Other graphic designers upsell clients because they have too much overhead. With freelancers, you also have the ability to contact a person directly and with ease. Having direct access to your designer is a big help and you get unlimited graphic design at a good price. It bears mentioning, however, that hiring a freelance graphic designer does come with its limitations. There are always pros and cons.
The Cons
In terms of branding, you do not necessarily want to be frugal. While saving money hiring a freelancer is a great idea, it can have its disadvantages. You want your company represented in the best light. This means there is no skimping when it comes to your design concepts.
The work you need to be done must be of the highest quality. While freelancers are known for doing quality work, the best professionals come with a price tag. No matter where you start your search, it pays to take a look around. Some of the less expensive graphic designers might not have what it takes to do this job correctly. You want a professional with the right skills and experience. And when you do find the right graphic designer, you want to hire that person the first time around.
When looking at the field of freelance graphic designers, you are going to discover that many of these professionals do not have the proper experience. These freelancers might know a particular software and have a few projects under their sleeves, but most of them are unaware of important details that professional designers learn through experience. The freelancers might know Adobe, but they do not know it all. You need a professional that understands every aspect of design concepts and can help you bring your project to fruition.
Some freelancers do not take much responsibility for their actions either. You do not want to land a self-employed individual who fails to deliver when promised. You want to be able to trust the professional you hire to take initiative, and you also want to avoid hiring anyone who is going to take the money and run. You are not in the business of wasting money, and you certainly do not want to waste time either.
You are serious about growing your business and revenue, and you want your business represented appropriately. The design of a brand has everything to do with how customers identify with your company. Instead of diving into the world of freelancers, how would you like to learn more about a solution that is subscription-based? Our team of professional graphic designers has the knowledge and experience that you are looking for in a crew. Not only do you get a competent team of designers at your disposal, but you get them at a fixed price. Whenever you need work done by a graphic designer, it is as simple as putting in a request.