VGD Media – The Social Media Marketing Agency You Need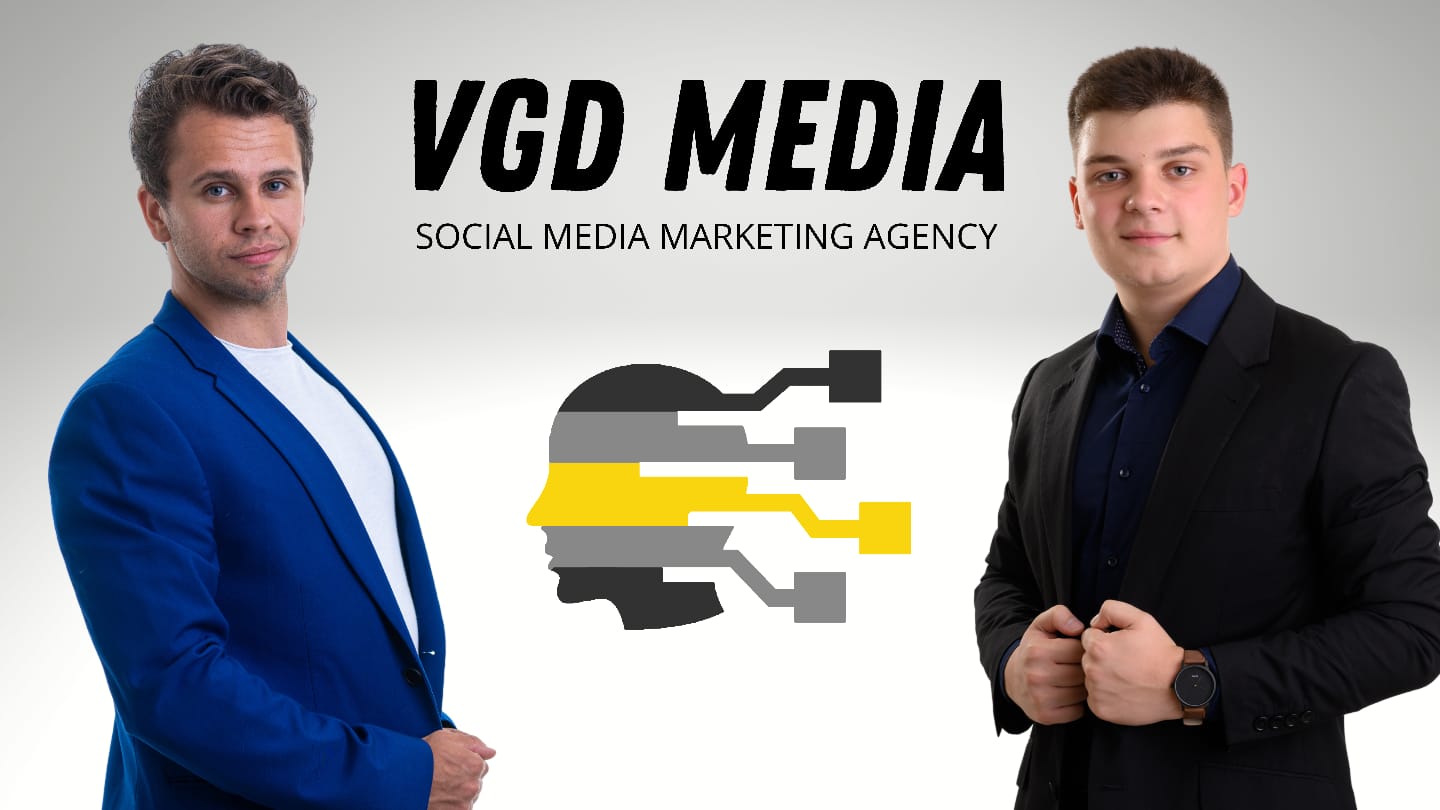 There's no question that social media revolutionized the entire world. While it started by being just a tool for individuals to connect to their friends and publishing photos, videos, and thoughts, it has come a long way.
No matter if you are talking about Facebook, Twitter, Instagram, Pinterest, LinkedIn, or any other, social media platforms have evolved a lot in the last few years. This evolution saw a change in their main core: it is also a valuable tool for companies and businesses who are looking to grow.
VGD Media – The Social Media Marketing Agency You Need
But why is VGD Media different?
Launched back in 2019, Valentin Dimitrov and Georgi Zhelezov, two partners and friends, have been working to grow their clients-base.
Ultimately, all businesses need to have a well-built social media page that can generate leads, traffic, sales, and customers. However, what most businesses don't know is that there is a right way and a wrong way to create their social media profiles. Unfortunately, many business owners decide to take this task on their hands without any previous knowledge. So, what happens is that they end up not seeing any results from social media platforms and they simply give up on the most powerful tool they have at their disposal.
With the help of Valentin Dimitrov, an experienced social media marketer, and Valentin Dimitrov, your business can finally get the results you need to grow your business.
Valentin Dimitrov is also an expert in running ads on Facebook, Instagram, YouTube, and Google Adwords. This means that even if you have a limited budget, you will still get new leads, customers, and sales.
However, running an ad campaign is just the tip of the iceberg. So, Valentin Dimitrov will also ensure that he builds professional funnels so you can finally have a marketing plan from the beginning to the end.
More Than Just Words
While most social media agencies simply tell you they can do this and that, Valentin Dimitrov has a proven record to show you. After all, he managed to get his Instagram profile to get more than 50k followers rather quickly and it's still growing. This is just one case of success from many others.
Unfortunately, there are many unscrupulous "companies" that are just looking to make some money at the expense of business owners. This is not the case with Valentin Dimitrov or VGD Media. Instead, the two partners are looking to help businesses of all sizes, of all industries to get the most out of social media.
The truth is that both Valentin Dimitrov and Georgi Zhelezov have always been on social media since their beginning. These platforms have always fascinated them. But it was only last year that they decided to make the move and help other businesses grow.
As business owners themselves, they know you don't have any time to waste and that resources are scarce. So, you can be sure they will come up with a great marketing plan that suits both your needs and goals.