Why Ja3lon Should Be On Your Radar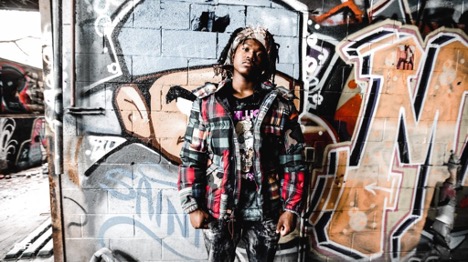 Ja3lon is an independent artist hailing from the world-famous Detroit Michigan. The east side of Detroit to be exact. Growing up in one of the most notorious music cities in the world, he got his start in creating music at just eight years old. Years later, following the release of his latest album, 'Press SZN : 2', we decided to check in with the up-and-coming star to learn about his story.
After spending years perfecting his sound and skills, Ja3lon began releasing music back in 2017. In 2020 he released 'Press SZN' and now followed that up with this summer's release. With all of this going on, it seemed like a logical time to catch up with him and to review the album. Before we get onto the review, let's learn more about his upbringing.
Early in his music career, he cites his brother Christopher as his mentor and as someone who taught him the ropes. In his early years, here is what he told us.
"I started writing music at the age of eight and I learned how to rap Acappella without a beat. I wrote a 16 bar verse every day up until age 15 which is when I began taking rap seriously. My big brother Christopher was my mentor and he taught me the basic fundamentals of music recording which led me to where I'm at today in terms of my expertise. For years I hesitated to release any music due to me being a perfectionist and having the mindset that everything had to be just right. I mustered up enough courage to release my first single & music video November 2017."
Getting over the hurdle of going from making music privately to sharing it with the public is a big hurdle for many artists. Luckily for us, Ja3lon was able to do so.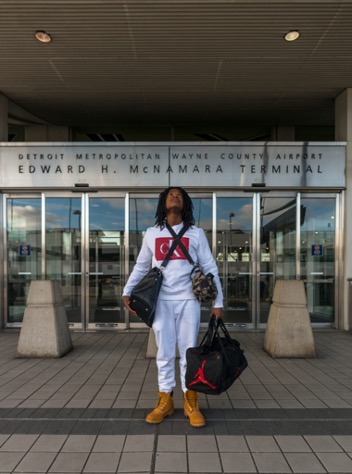 From that point on, Ja3lon turned his attention and focus to releasing more and more high-quality tracks and albums. That brings us to the present day, where Ja3lon released his newest album 'Press SZN : 2'. We took some time to check it out and bring you our thoughts on it.
'Press SZN : 2'
The album is a ten-track release that brings 30 minutes of non-stop entertainment to the fans. Ja3lon shows off his versatility and range with laid-back soulful tracks, club-style bangers, and some edgy and tough hip-hop tracks. Here are a couple of our favorites songs below.
'Visionary'
This track kicks in with a southern-styled trap beat. The bass hit's hard, Ja3lon is on point lyrically, and his sound is tough and cool all at the same time. The hook is catchy and memorable and it ties the song together well. The song is definitely a contender for best on the album.
'Stayed Down'
'Stayed Down' has that classic hip-hop combination of edge and crafty lyrics. Ja3lon effortlessly rips off bar after bar leaving you wondering how many words he can say consecutively without taking another breath. The song is another one of our favorites off of this album.
'All of You'
The opening track off of the album is sultry hip-hop and R&B-infused track. This love song showcases another side of Ja3lon where he speaks directly to a love interest in a much more vulnerable way. The song represents the fact that Ja3lon and this album have something for everyone.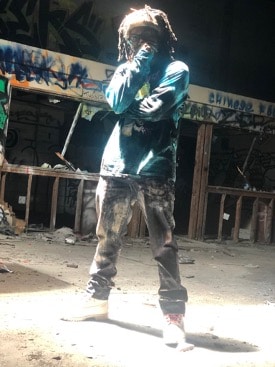 Those are our three favorite songs, but we also asked Ja3lon which song on the album best represented his sound.
"The song from "PRESS SZN : 2" that best represents my sound is "All of You"
Easy to see that we agree on this song. If you start with 'All of You', we're confident you'll be hooked.
While this song is a joint favorite, our big takeaway is that Ja3lon has a really diverse sound. We wanted to know what influenced him musically, so we asked him about this.
"I have no musical influences. I have so much music in the vault that I only listen to myself. However, my favorite celebrity is Ice Cube"
We think this commitment to marching to the beat of his own drum truly allows him to be original and diverse with his music. In a modern music world where it's hard to stand out, Ja3lon gives himself the opportunity to be unique and that should serve him well as his music career marches on.
On the idea of the future, nearly all independent artists we work with, have their eyes on what's next for them. We wanted to know what plans Ja3lon has for his future, and here is what he told us.
"Going forward in my career the main focus is being consistent, releasing quality content, and working toward leveraging & maximizing my musical career to the next level."
After getting to know him and his music more, we have absolutely zero doubts that he can hit those goals. In fact, we would highly recommend that all of you put him on your watch list at this time and check out all of his currently released music. Check out his profiles and follow along with the growing star using the links below.