Akeem Mair "Let's Make a Deal" and Taking Center Stage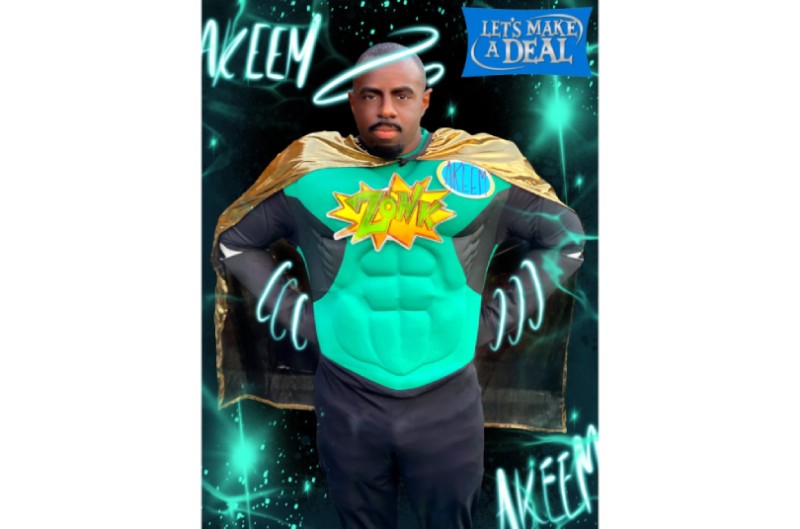 After his debut on the American television game program "Let's Make a Deal," the emerging model and actor Akeem Mair created further waves in the business. The go-getter is one of today's must-watch characters, known for his love for the craft and fantastic portfolio.
Akeem Mair, a native of Pasadena, California, did not set out to make a name for himself in the entertainment industry right away. Although he had been interested in acting since he was a child, having been in several school shows, it was not until a faithful customer at his daily work as a financial banker that he recognized his true potential.
"Let's Make a Deal" with Warner Brother's productions
"You have this colossal charismatic personality that attracts wonderful energy. The consumer inquired, "Are you an actor?" This question motivated him to take the step that would propel him into the spotlight.
Akeem Mair is making a name for himself as an actor, with primary and starring roles scheduled in various California universities, Warner Brother's productions, and independent cinema projects. This self-starter is gaining interest and capturing viewers' loyalty by gracing shows like "Let's Make a Deal."
In addition to making an appearance on the big screen, including in two New York Film Academy films, this personality is also attracting significance and capturing viewers' loyalty by gracing shows like "Let's Make a Deal."
The chance to play the part of Let's Make a Deal came as a complete surprise to Akeem Mair. "My cousin received an opportunity to join the show around June 1st, but he's not interested, so he never wants to accept the offer, and I said yes," says the cousin, remembering the zealous figure.
He got back in touch with Valeri Pitman of Pitman Casting shortly after that, indicating his interest in being a participant.
"Go big or Go Home" with Jerry Artukovich
Akeem Mair did not forget to leave how he has set his sights on playing "Go big or Go Home" during his interview with casting producer Jerry Artukovich, as he is often fascinated with huge risks and big rewards. He was also highly forthright about his goal to win the money for his brother, who had been a great assistance to him.
Chelsea Spence, the show's casting associate producer, and coordinator broke the good news three months later.
Even though his original plan to dress up as a Green Lantern failed due to a license issue, Akeem Mair was able to shine owing to a clever idea from the game show's contestant producer, Evelyn Bradfield.
He was able to morph into Let's Make a Deal's Superhero, "Zonk!" by plastering a Zonk sticker over the symbol on his chest. The rising talent went all-out in terms of preparation before his scheduled appearance on the show.
Conclusion
With the popularity of his appearance on the long-running show, Akeem Mair solidified his place in the entertainment industry even more. As he moves closer to the spotlight, expect more appearances and projects from this upcoming household name.