Nicole Comstock of CBS Los Angeles News speaks with Akeem Mair about Weather Fatigue Wreaking Havoc on Angelenos – Pasadena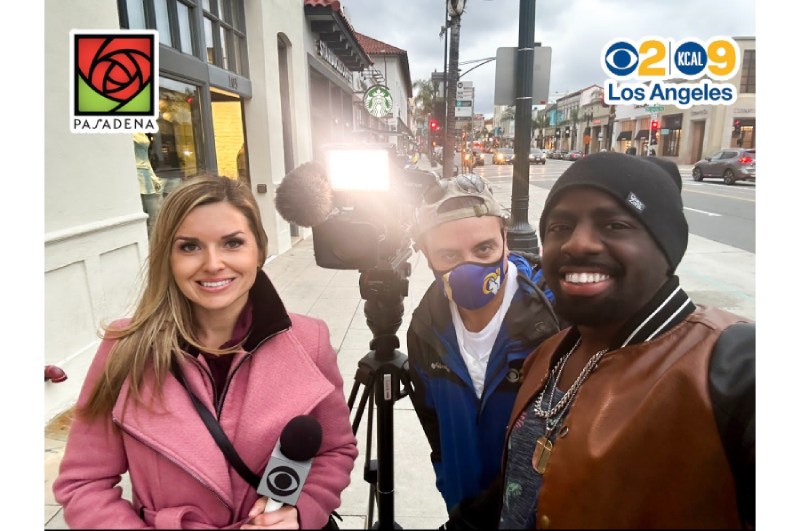 CBS Los Angeles Reporter Nicole Comstock reported from Pasadena on March 20th, 2023. There she talked with numerous citizens who were tired of the continuous cascade hitting the Golden State in the last months. The 12th atmospheric river of the winter season is also anticipated to hit come Tuesday.
In lower elevation areas across the Orange County and Inland Empire area, 0.50 to 0.60 (estimated) inches of rain per hour is anticipated starting early Tuesday morning. In Orange, Los Angeles, and San Bernardino counties, moderate to heavy rainfall is expected with flood watches which will continue through Wednesday.
Nicole Comstock said, "According to the forecast, the rain is going to break all records and so much more rain is expected as a flood is about to come." On the initial day of spring, the climate was foreseen to come on Monday night and peak on Tuesday.
Actor Akeem Mair says that he wants his lovely sun back! He's sick of the moisture and sad clouds that extend all over the sky. While looking up at the sky, you can hear the guitarist in Old Town Pasadena sing, "Aren't no shine when she's gone…" His voice sounds like several of us are all suffering right at the moment.
Samantha Connolly, National Weather Service forecaster said, "At the Weather Service, we are unable to keep a formal record of these atmospheric rivers." She further said that he would probably ballpark this around the 8th or 10th since the end of December." She continued, "We are habitual of this weather pattern that has nearly permitted these atmospheric rivers to move down to Southern California …They happen in the winter, but this is too much now as they don't often come this far south."
The National Weather Service allocated a sequel of indications for many Southland regions, which includes:
In Los Angeles County, the flood is expected to last from Monday evening to Wednesday afternoon;
For most of Los Angeles County, a wind advisory lasting from 7 a.m. to 11 p.m. on Tuesday;
For Orange County coastal and inland areas, there are strong winds warnings lasting from 6 a.m. to 10 p.m. Tuesday;
A flood watch is anticipated in Orange County coastal and inland areas, lasting through Tuesday
A winter storm is forecasted in San Gabriel Mountains, along the Highway 14 corridor through Tuesday;
It's common for the residents of Southern California to see a lot of moisture in the winter. However, for the past few months, the number of atmospheric river systems are worrisome and unusual. Winds are expected to reach up to 35 miles per hour in Orange County. The foreseen results are devastating including fallen trees and power supply lines.
Instagram @akeemmair
Facebook @Akeem.Mair.Actor
Pinterest @akeemmair
https://youtube.com/c/AkeemMair
https://www.linkedin.com/in/akeemmair
https://mobile.twitter.com/akeemmair/
https://resumes.actorsaccess.com/Akeemmair
https://www.backstage.com/u/Akeemmair/
https://talent.castingfrontier.com/akeem-mair
https://www.castittalent.com/AKEEMMAIR
https://app.castingnetworks.com/talent/public-profile/383dc2ca-ceeb-11eb-b081-335789d7d844
https://www.tumblr.com/akeemmair