How Can I Get Subscriptions to Various Services Cheaper If I'm a Student?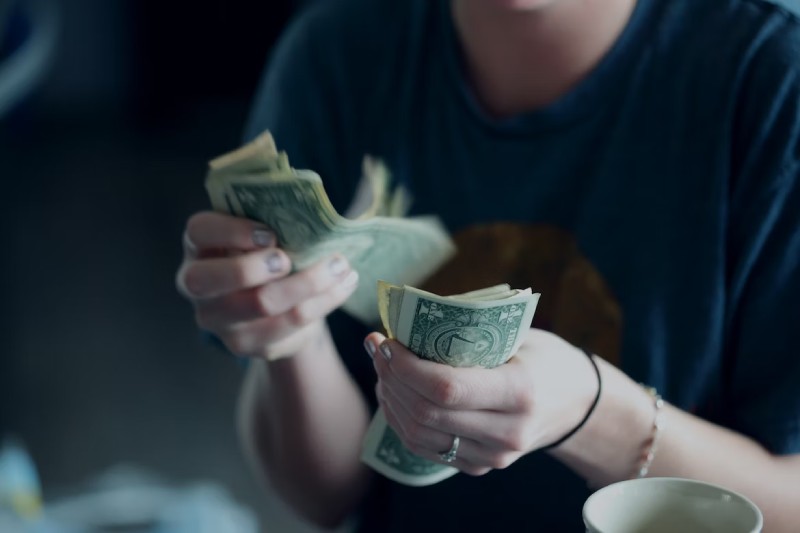 Being a student comes with its fair share of perks and challenges. While late-night cramming sessions and those dining hall meals might not be anyone's idea of luxury, there's one thing that students can definitely appreciate: discounts! Yes, you read that right – discounts! So, if you're a student looking to save some hard-earned cash while still enjoying the finer things in life, you've come to the right place. In this guide, we're spilling the beans on how you can score cheaper subscriptions to various services and make the most out of your student status. Let's dive in!
1. Unleash the Student Email Magic
Remember that student email address your university handed you? Well, it's not just for lecture updates and campus event reminders. Many companies offer exclusive discounts to students with a valid ".edu" email address. From streaming services to software subscriptions, this magical email can unlock a world of savings. So, before you hit that "buy" button, make sure to sign up using your student email and watch those prices drop!
2. Student Memberships and Associations
Being a student isn't just about attending classes; it's about being part of a community. And guess what? Many memberships and associations offer student discounts to foster that sense of belonging. Whether you're interested in fitness, music, or even professional networking, there's likely an organization that can hook you up with discounts on services you love. Don't hesitate to ask around or check out your school's student affairs office for more information.
3. Tech Savvy Savings
As a student, your laptop might just be your best friend – and your wallet's greatest nemesis. But fear not! Many tech companies offer educational discounts on their products, ranging from laptops to software. So, whether you're a creative soul in need of Adobe's suite or a coding enthusiast looking for IDE discounts, there's a good chance you can save big. Just be sure to have your student ID or email address ready to prove your student status.
4. Streaming and Entertainment
Let's face it – streaming platforms are the modern student's preferred way to unwind after a tough day of lectures and assignments. But subscription costs can add up. Thankfully, companies like Spotify, Apple Music, and even Amazon Prime offer special student rates, ensuring you can enjoy your favorite tunes and binge-worthy shows without breaking the bank. It's a win-win situation!
5. Food for Thought – Student Discounts on Eats
While we can't promise you a gourmet meal every night, we can suggest ways to save on dining out. Many restaurants and fast-food chains offer student discounts, and some food delivery apps also have exclusive deals for students. So, whether you're craving pizza or some sushi, don't forget to ask about student discounts before placing your order.
And hey, if you're feeling overwhelmed with assignments or just need some extra time to hunt for those discounts, don't hesitate to seek help from an essay writing website. While you are looking for rare discounts, experienced academic writers create quality college assignments for you according to your requirements and at a reasonable price.
6. Educational Resources and Tools
Being a student isn't just about indulging in entertainment; it's about growth and learning. And guess what? Many educational platforms and tools offer discounts to students. Whether you're looking for online courses, language learning apps, or research tools, you can often find student-friendly rates that won't empty your wallet. Your pursuit of knowledge just got a little more budget-friendly!
7. The All-Powerful Student ID
Ah, the student ID – your ticket to all things discounted. From movie theaters to local attractions, having your student ID handy can open doors to reduced entry fees and exclusive offers. Keep that ID in your wallet at all times, and you might just stumble upon unexpected savings wherever you go.
Final Thoughts
Being a student doesn't mean you have to compromise on enjoying life's little luxuries. With a bit of savvy and a splash of creativity, you can navigate the world of student discounts and snag cheaper subscriptions to various services. So, whether you're into streaming, tech, food, or education, remember that your student status is your golden ticket to savings. Happy saving!
***
Terrylin Nix is a spirited storyteller and student-life enthusiast committed to unearthing the diverse tales that thrive within the world of academia. With a blend of empathy and insight, she crafts narratives that mirror the challenges and triumphs of students on their educational odyssey. Embark on a literary escapade with Terrylin as she paints a canvas of the student experience, one anecdote at a time.