Arod Tells The Stories You Want To Hear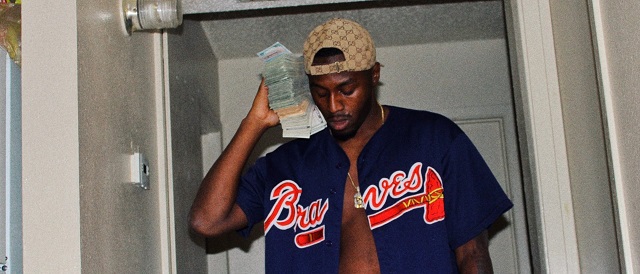 Austin rapper released his debut album "Lend me Your Ear" this summer and is now looking to follow up with a bunch of new singles, starting with "Hoodie Season".
It's 2020 and the rest of the US rap industry seems busy trying to hop on to drill beats long after the movement had its peak.
At the same time, Arod is focussed on cooking his very own recipes. Recipes that include more ingredients than the odd newcomer in the past few years.

The Austin born and raised has everything that you'd be looking for in your new favorite artist, as his storytelling pulls you into his world and makes him so easy to identify with for thousands of young listeners in the United States of America. In 2020, more than ever.
His latest Instagram posts and teasers have us anticipating more music soon, with the repertoire of the versatile 28-year old seemingly still not fully exposed.
Arod's recent stories have us hopeful that he is currently cooking the next follow up to his album, that exceeded all expectations and put him on the map this year.
Arod is gritty, crafty, and authentic. He's the contrast to the current mix and the proof that hard work and love for your craft can take you anywhere.
Talent is one thing but it's usually the ones who are willing to put in the blood sweat and tears that separate from the pack.
Some say talent is the Ferrari, hard work is the insurance. Arod"s Ferrari is fully covered.
One of the most impressive assets of the newcomer is how comfortable he sounds on all of his tracks, thus the result of confident beat picking and a great harmony between the artist and the producers. It seems Arod has found himself a team that works.
With everyone pulling the same strings, there is no doubt he'll keep making it into heavy rotations to claim his spot.
We expect the next-up to follow up on his debut soon, although expectations are much higher now after his first record home run.
Whenever he asks us to lend him our ears again, he already has them.