California's leading plasma fibroblast trainer. Who is Niki D?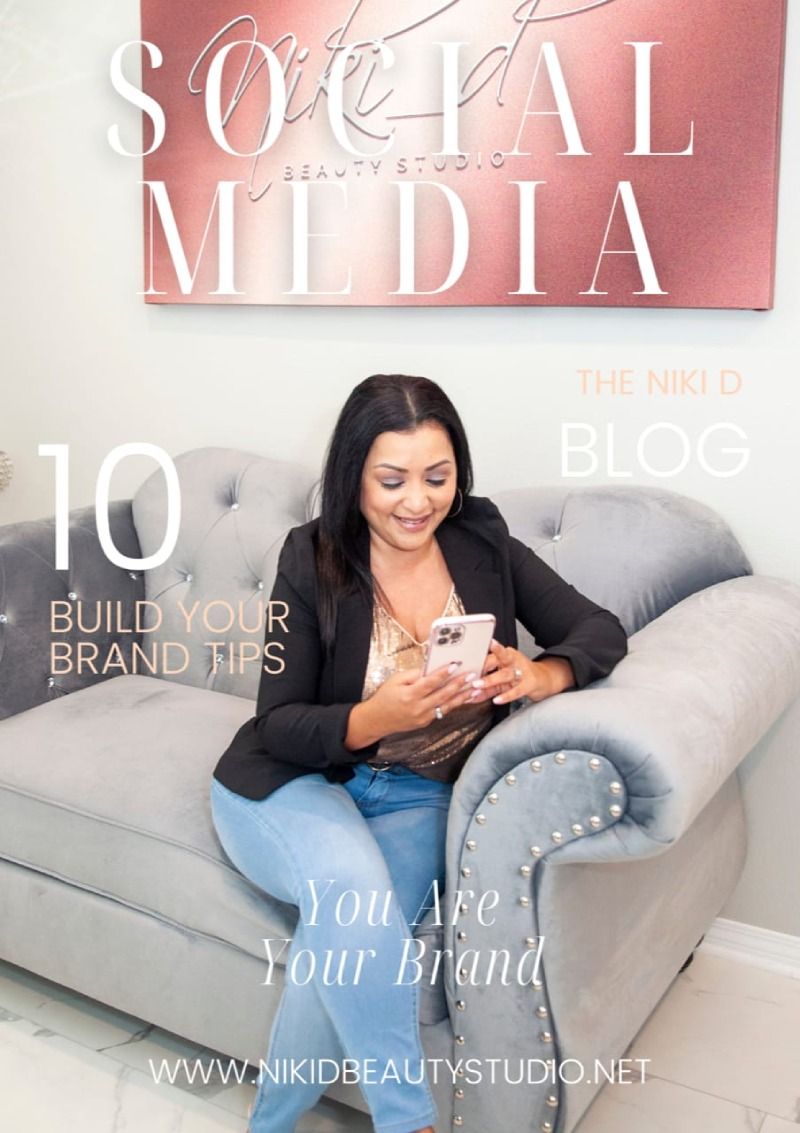 Niki D is the owner of Niki D Beauty Studio.
Niki D is a 2X award winning artist, certified master trainer, and educator. She has assisted in the creation and development of numerous courses in the beauty and aesthetics industry and is viewed as a subject matter expert. She specializes in and teaches the latest techniques in Plasma Fibroblast, Lip Blush (Lip PMU), Mesotherapy, Semi-Permanent Foundation (BB Glow), and Derma Lip Blush.
She believes the most critical part of teaching is being able to immediately analyze a student who knows they have a question but doesn't know how to ask it. Her experience as a certified master trainer and educator allows her to help students when they need help the most. This is accomplished by interacting with students and being there for them when they need guidance and support. She loves teaching and loves discovering the potential in her students when they don't even know it exists. She firmly believes as an educator every single interaction with a student is the possibility to create inspiration in someone's life which goes far beyond that moment in time.
Niki D aspires to inspire, support, mentor, and share her knowledge with women yearning for a better future. Her personal focus is to assist marginalized women, women of colour, and women with social economic challenges create a better life for their families.

Niki D's motto is "Let's build your future together."
​
Niki D is certified master trainer and specializes in plasma fibroblast and lip blush. She is regarded as one of the leading plasma fibroblast instructors in California. Due to her teaching style and communication abilities her students fly in from all over the USA to attend her courses. She believes in keeping her courses small so that her students can maximize their time together. She is currently viewed as California's leading plasma fibroblast trainer.
Niki D is a 2x award winning artist and viewed as a subject matter expert in her field. She prides herself in helping women of colour and women with social economic challenges women create a profitable and professional career for themselves. She recently has assisted a student who was illiterate successfully complete four of her courses. The student is now running a profitable small business because of Niki's guidance and support.
Niki D is the owner of Niki D Beaty Studio located in Southern California. As a subject matter expert, she is commonly asked to participate is the creation of training modules for other companies. She was recently invited as a guest speaker for Bryce Cleveland the CEO of SCALPA in a podcast to discuss what it takes to become a trainer and instructor. During this podcast she spoke to men and women from all over the country looking for guidance and support on becoming successful in the beauty and aesthetics industry.
Niki D continues to expand in the PMU business and hopes to be able to continue to attract individuals looking for professionally and personally awarding careers in the beauty and aesthetics industry. She hopes to continue to extend her reach by attending more podcasts to share in her passion for women empowerment.
Niki D is committed as certified master trainer and firmly "believes every detail matters because you matter to me". Niki's communication ability and knowledge helps navigate challenges as a trainer because of her communication ability and patience, she is able to provide inspiration and confidence in her students.
Niki D is married to her husband who is the love of her life and her biggest fan.
One of Niki's greatest attributes is her humility and ability to connect with people. She firmly believes in what she's doing as a trainer.This compassion reflects in her relationship with her students and their success. More information about Niki D and her company can be found at
The power of a positive mindset is one of the most powerful tools a new artist can have. Success requires a leap of faith and a desire to do more. Niki offers lifetime mentoring so that women can continue to seek help during difficult times. Niki absolutely loves being a part of the women empowerment movement and helping women create a life they have always dreamed of.