ChatGPT-powered feature integration for 'Shorten' online article and webpage summaries is now available in Opera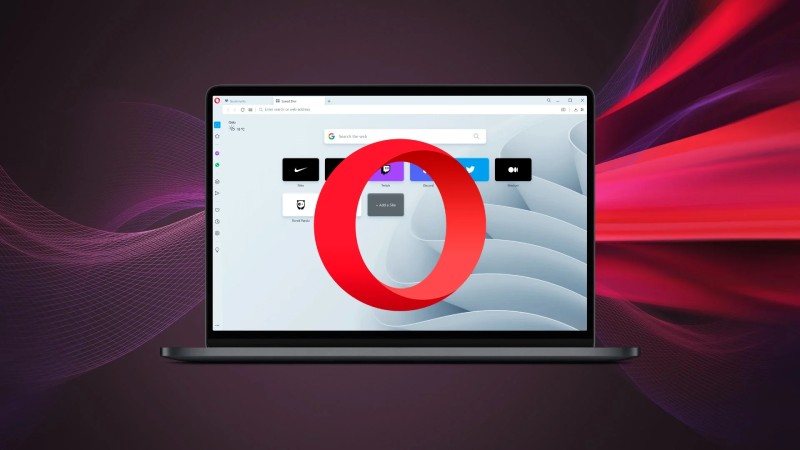 Opera is going all-in on AI. The company announced this week that it will begin incorporating generative AI capabilities into its web browser with a feature called "Shorten," which will make use of ChatGPT to produce summaries of webpages and articles. A brand-new icon will appear to the right of the address bar when the tool becomes available to the general public. ChatGPT will provide a bulleted summary of the webpage you are currently viewing in a sidebar that can be accessed by tapping it.
When it launched at the end of 2022, ChatGPT had a huge impact, and AI has been a big deal for big tech as 2023 has begun. Opera is now also restarting the browser wars by introducing direct ChatGPT integration, challenging both Microsoft and Google.
ChatGPT will be added to Opera's browser, as announced last Friday. The Chromium-based browser's sidebar will now feature this new integration, which is compatible with desktop and mobile browsers.
Using a "shorten" button to create a quick bullet-list summary of the page or article you are on, the integration seems primarily aimed at using AI to summarize web pages.
Opera's vice president of marketing and communications, Jan Standel, informed customers that Shorten will begin rolling out to them "very soon." The company is working on additional AI-powered features that it claims will "augment" the Opera experience, but the details of those enhancements were not provided.
Shorten's announcement comes the same week that Microsoft said it would redesign Edge to include an "AI-powered copilot." The company's new Prometheus model can summarize web pages, among other things. Google also announced this past week that it is developing Bard, an AI chatbot based on its LaMDA platform. Opera and Microsoft may see generative AI as a way to challenge Google's dominance over the browser market, as suggested by the timing of the announcements. However, it remains to be seen whether those additions actually encourage users to abandon Chrome.
This occurs just a few days following Microsoft's announcement of the "new Bing," which is powered by a more advanced and up-to-date version of ChatGPT. That new product is primarily used in Bing Search, but it is also directly integrated into Microsoft Edge. Like Opera's implementation, it can summarize pages and interact with page content.
Users must click the Shorten button in the address bar in order to use the new Opera feature powered by AI. In a sidebar, the ChatGPT chat window will open, assisting you in summarizing the article in your browser.
Since its release in November 2022, ChatGPT has become a household name. Microsoft has begun testing the language model with the Edge browser and Bing search since incorporating the AI chatbot into the premium version of Teams. Additionally, new versions of Microsoft's other software that are powered by this AI chatbot are anticipated to be released.
Google is attempting to incorporate "Bard" into ChromeOS. Even though that isn't directly related to a browser, it makes sense to think Chrome might one day incorporate something similar.
As one of the most exciting and powerful features to emerge in recent years, AI is clearly giving the "browser wars" a new lease on life.