Dr. Feily's scar laser treatments started at Azhar Hospital in Oman: these days, the Middle East has easier access to Dr. Feily and his special scar removal lasers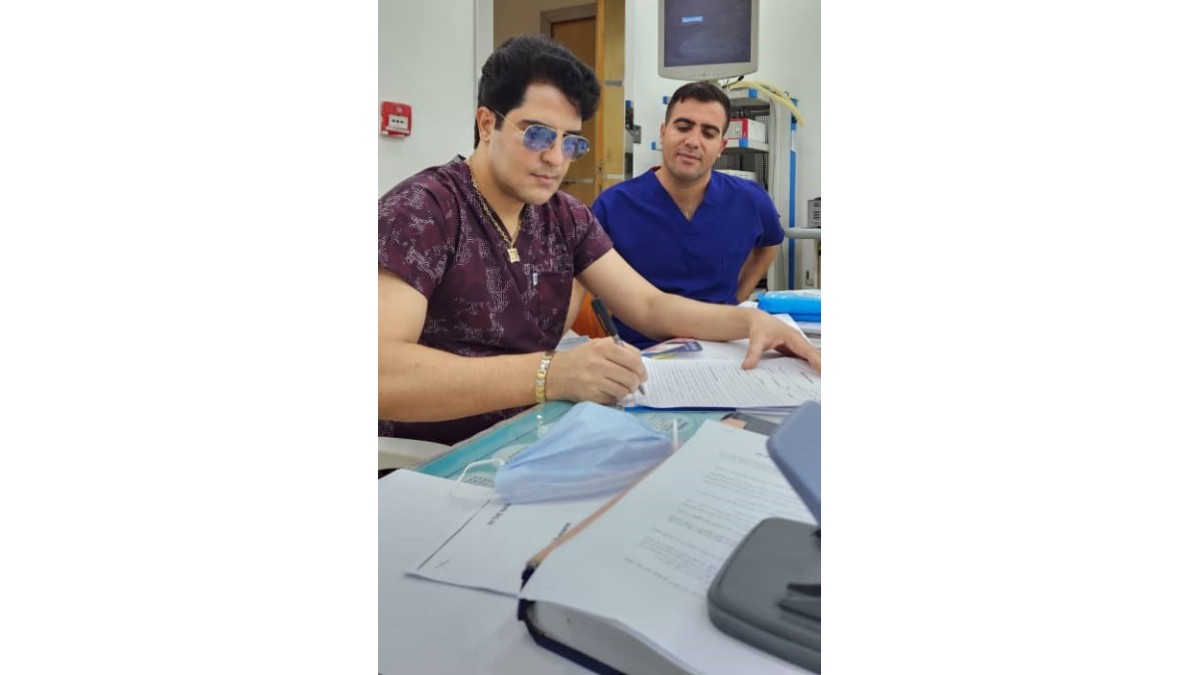 Having clear skin is one of the hallmarks of a healthy body. The skin is one of the most important organs of the body, which is responsible for protecting internal organs.
In addition, it is the most external part of the body and therefore has a great effect on beauty.
Good and healthy skin doubles the beauty of appearance. Therefore, having beautiful and healthy skin is always one of the concerns of everyone.
Although sometimes having healthy and beautiful skin is not easily achievable. Occasionally, Some scars and huge problems have remained from various diseases or catastrophe accidents. In these cases, visiting a skilled and expert doctor can guarantee total relief from skin issues.
One of the qualified and popular Iranian surgeons is Dr. Amir Feily, a young dermatologist and hair transplant specialist whose reputation is spread all over the world.
Recently, because of many requests, he established his clinic branch in Oman, and his first laser therapy session at Azhar Hospital in Oman was also a great success in this country.
 An interesting point about Dr. Amir Feily's special laser methods is that he has been able to treat skin damage in some cases with only one laser session.
Amir Feily's treatment method has carefully restored many lost skin layers and with the Stimulation of new tissues has returned them to their original state.
Dr. Amir Feily has many academic honors in addition to therapeutic and clinical successes.
He is the first selected young man of the 22nd Razi Medical Sciences Research Festival in the field of clinical and health sciences.
Dr. Feily has performed admirably by publishing high-quality articles in Iran and abroad and has won numerous awards. Dr. Amir Feily is the first Iranian doctor who has a blue tick on the Instagram platform with more than 2.4 million followers.
He has also been selected as an honorary speaker at the Skin and Hair Care Congress in France in 2017, the Clinical Dermatology Congress in New York in 2017, and the 12th World Congress of Dermatologists in England.
Hence, it is not surprising to see this considerable response to opening his clinic in Oman and his first laser treatment in Azhar Hospital, despite the skill, creativity, and popularity of this young doctor.
Dr.Feily has been able to advance medical science several steps forward by presenting innovative and different methods of treatment. He did that by questioning the old methods that his professors had taught him. He has been able to save many patients by relying on his creativity in inventing new techniques.
Among his innovations, we can mention the treatment of lichen planus spots with lasers, and his specific hair transplant method called "Feily's method" He is currently working on other new ideas for skin treatment.
Dr. Feily is also the reviewer of many dermatologic journals such as the British Journal of Dermatology (BJD), International Journal of Dermatology (IJD), Clinical Experimental Dermatology (CED), Journal of the European Academy of Dermatology (JEADV) and etc. Some of his awards so far were the 2013 Global Education Award, granted by the International Society of Dermatology (IJD), and the Imrich Sarkani Non-European Memorial Award Granted by the European Academy of Dermatology at 23rd EADV Congress Amsterdam, the Netherlands 2014.
Currently, this expert dermatologist is trying to create easier access areas for foreign people to treat and cure as quickly as possible.
His goal is to create a more beautiful and happier life for people and help them feel more comfortable with themselves in their lives.