Startup
Ernesto Gaita: The man and the mind behind the exponential growth of his full creative agency firm called Neighbourhood Creative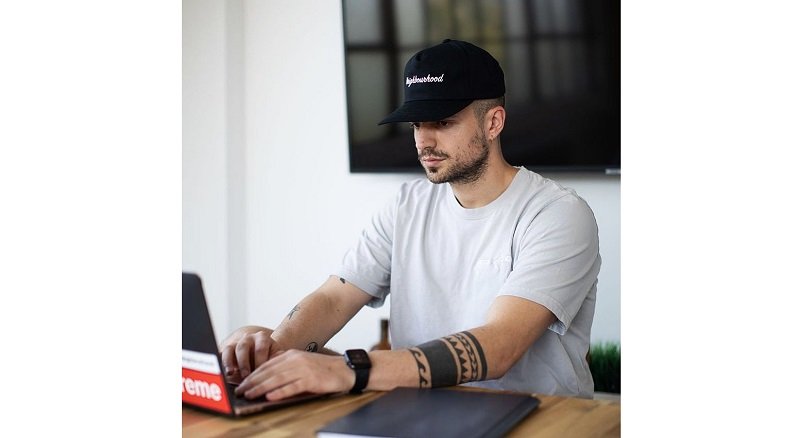 Gaita exudes passion and the drive to excel as an entrepreneur, pushing his clients towards more success.
The more we look around ourselves, the more are the chances we realize that the wave of the digital era surrounds the entire world right now, especially during a global health pandemic. This has become the need of the hour as more companies and brands have resorted to the digital world to survive in their respective industries. However, not all brands and entrepreneurs know how to go about it in the deep ocean of the digital world, which is already fiercely competitive industry. To come to their rescue and help people and brands put their best foot forward in the industry utilizing all the possible creative and digital marketing strategies is a young entrepreneur named Ernesto Gaita. This talented business personality being still under 30 years of age, has sculpted a lucrative career and business for himself with his full creative firm called Neighbourhood Creative, based in Canada.
Having a knack into all things creative, Gaita born in 1993, started working very early in life. His inclination towards the marketing industry only grew each passing day and that resulted in him turning into an entrepreneur at a very early age. After studying Business Administration and Management from York University, he co-founded two mobile apps, responsible for reservations in events or nightclubs and offering service to determine which event is best suited to them. After this, he ventured into the digital creative and marketing world with his agency Neighbourhood Creative and since then has never looked back.
Today, his agency is growing at a fast pace, thanks to the team that Gaita has created within his firm filled with a highly talented and skilled workforce. They are also swiftly moving ahead in the industry because of their investments in their personal brands. Gaita prominence in the industry can also be attributed to his working with the aim to provide something different to his clients, by focusing on the voids.
For Neighbourhood Creative and Gaita, their products and services come last for them; the experience and the relationship come first. They flourish as a brand off people and relationships. What makes Gaita's firm, so distinct from others in the industry is that they focus on catering their clients differently. Each of their clients is given personalized services and this is also one of the reasons that have bloomed the agency at such a level.
They offer a wide range of services including, brand and content marketing, digital marketing, PR, events, marketing consulting, social media marketing and much more. They help in strategically growing brands with the help of marketing, content, collaborations and even experiences. All these services help them maximize their reach across mediums and walk the path to success.
Ernesto Gaita, getting the maximum motivation from his mother and being a kind, genuine and valuable person, has proved his excellence into the entrepreneurial world with his attitude of learning each day and offering something new to each of his clients for their exponential rise in their respective industries.