Google Doodle Celebrates Arabic Music Composer and King of the Oud Farid al-Atrash's 110th birthday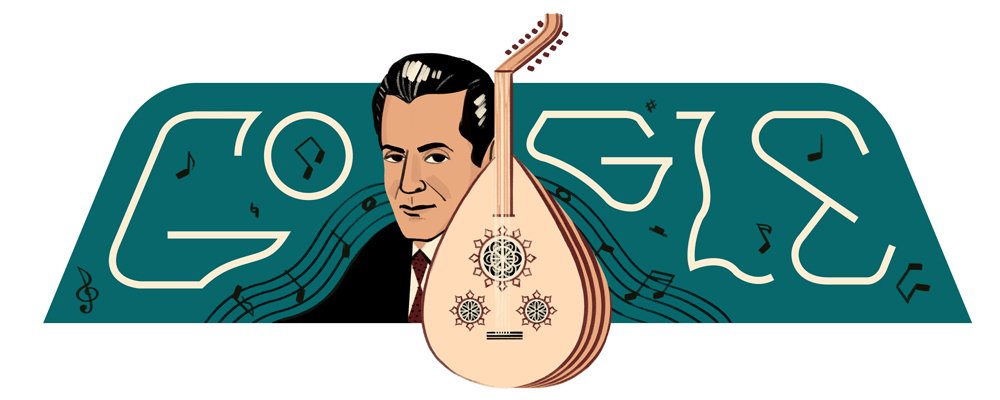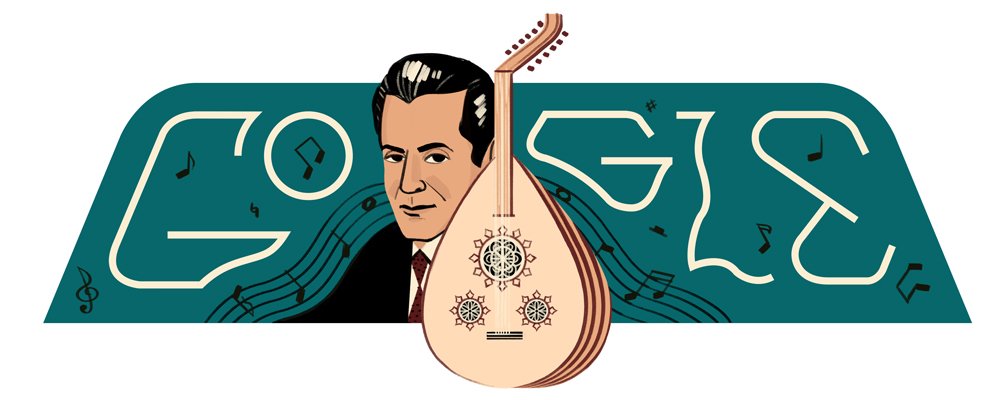 Google Doodle celebrates the 110th birthday of Egyptian-Syrian composer Farid al-Atrash (فريد الأطرش), additionally written Farid El-Atrache, on October 19, 2020.
Who was Farid al-Atrash (فريد الأطرش)?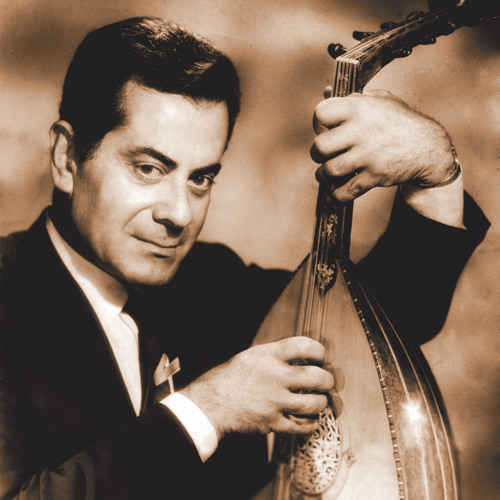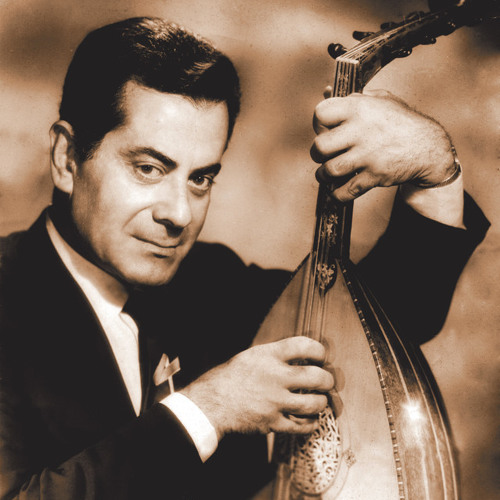 Born as Farid Fahd Farhan Ismail Al-Atrash (فريد فهد فرحان إسماعيل الأطرش) on October 19, 1910, to the Druze princely al-Atrash family who battled the French colonial army in Jabal Druze in the Syrian province of Suwayda in Vilayet of Syria, Ottoman Empire. He was a Syrian-Egyptian composer, singer, virtuoso oud player, instrumentalist, actor, and film producer.
At the time of just nine years of age, Farid al-Atrash (فريد الأطرش) emigrated with his mom and siblings to Egypt, getting away from the French occupation. Afterward, they were naturalized by the Egyptian government as citizens. Farid's mom sang and played the Oud, which prodded his musical interest at an early age. He was generally thought to be one of the Arab world's extraordinary performers of his time.
As a child and youthful adult, Farid al-Atrash (فريد الأطرش) sang within school events. He learned at Egypt's music conservatory and became an apprentice of the prestigious Egyptian composer Riad Al Sunbati. During the 1930s, al-Atrash started his expert singing profession by working for exclusive Egyptian radio stations.
Inevitably, Farid al-Atrash was hired as an oud player for the national radio station and later as a singer. His sister, Asmahan, was additionally a gifted singer, and for some time they cooperated. In 1941, they featured in their first successful film Intisar an l-Shabab (انتصار الشباب – The Triumph of Youth, 1941), in which Farid himself composed all the music.
Farid al-Atrash (فريد الأطرش) had a long and bright music career serving four decades. He made musically diverse songs and was a highly respected composer, singer, and instrumentalist. Al-Atrash kept up that albeit some of his music had a western musical impact, he generally remained consistent with Arab music standards. Even though most of his compositions were romantic love songs, he additionally composed a few dedicated and religious songs.
One of Farid al-Atrash's generally strange and discernable characteristics was his voice. High and smooth toward the beginning of his career, it advanced into a more extensive, deeper sound. An individual inexperienced with his work would think that it's difficult to believe the singer in "Ya Reitni Tir" (the 1930s) and "Adnaytani Bil Hajr" (1960s) was a similar singer. His singing style was deeply enthusiastic.
Farid Al-Atrash was featured in 31 Egyptian musical movies from 1941 to 1974. His last film, Nagham Fi Hayati (Songs in my life) was released after his demise. Every one of his movies aside from the last two was black and white. They went from comedies to dramatizations or a combination. He composed all the songs in his films including the songs sung by different singers, and instrumentals (for the most part belly dance routines).
His prior movies would incorporate about ten songs, however overall the movies would average around five songs each. Some of al-Atrash's notable films incorporate Intisar al-Shabab (The Triumph of Youth, 1941), Yom Bila Ghad, Ahd el-Hawa, and Lahn al-Kholoud (Eternal Tune, 1952).
Farid al-Atrash (فريد الأطرش) experienced heart issues all through his last 30 years. On December 26, 1974, al-Atrash died in Beirut, Lebanon at Al Hayek hospital, not long after showing up from London. Al-Atrash is buried in Cairo, Egypt close by his sister and brother.
Farid al-Atrash set out on an exceptionally effective career spreading over four decades—recording 500 songs and featuring in 31 movies over his lifetime. Sometimes referred to as "King of the Oud", he is one of the most significant figures of twentieth-century Arab music.
Farid al-Atrash (فريد الأطرش) is broadly viewed as one of the four 'greats' of Egyptian and Arabic music. Outstanding Egyptian instrumental guitarist Omar Khorshid covered Farid al-Atrash's songs in a tribute album.
On October 19, 2020, Google observed Farid al-Atrash's 110th Birthday with a Google Doodle.