From performing live in acoustic clubs of Argentina to releasing his 7th single –"I'm Sure", Ayrton Jimenez is an inspiration for the up-and-coming musicians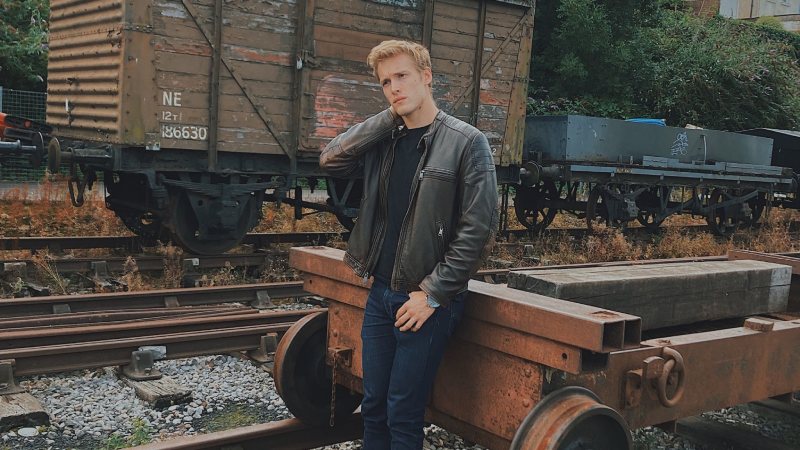 The social activist Harriet Tubman is known to have said, "Every great dream begins with a dreamer." This is a characteristic that is common amongst many talented and successful individuals – they refuse to give up till they get what they want.
However, the youth today lacks this infectious passion. At least that's what we thought until we came across Ayrton Jimenez. With a soulful voice and songs that make your heart skip a beat, Ayrton is the next big thing to hit the music industry. Gaining popularity, however, was not easy for the singer and songwriter. Ayrton was intrigued with the art of music since the age of five and is known to have entertained his class fellows by performing Elvis Presley songs. When he turned eight, he finally got his hands on a guitar, and he remembers falling in love with music that very day. From that moment onwards, the musician dedicated his heart and soul to singing, songwriting, and creating music.
With a Latin heritage and an interest in performing songs in both English and Spanish, Ayrton is known for the creative tunes he composes. One of the reasons his sound differs from the rest of the singers in the music world is because he is from a classical background. During his initial training years, he studied classical music before moving on to other genres including blues, rock, and folk. His primary influences stemmed from musicians such as Jimi Hendrix, Eric Clapton, Gary Clark Jr, and John Mayer. His talent was further nourished by the Southwest school of music where he studied as a child. Moreover, he won national music and songwriting competitions.
Today, Ayrton Jimenez has seven successful singles under his belt, 10,000 followers on Instagram, over 200,000 views on YouTube, and a fan base across the UK and the US. 
The singer and songwriter's debut single was 'Downtown BA', a track with such a pure sound that everyone was left mesmerized. The song spoke of how he experienced heartbreak in the city of Buenos Aires. Then came the tracks 'We'll Build Something New', 'Sin Tu Amor' and 'Before Tomorrow Comes' and the latest one 'I'm Sure'. All the melodic songs instantly touch your heart and comfort your soul and I'm Sure' is an intensely intimate and soulful addition to Ayrton's songwriting repertoire. Incorporating a unique fusion of ambient rhythms, blues guitar, and dream-like vocals, the music creates a rich and cosy atmosphere.
The positive reviews the tracks received was expected since Ayrton places great importance on creating music that makes people think and feel. In this day and age, the emotional factor is missing from many songs, and not enough attention is given to creating heart-touching lyrics. The singer also believes that music can leave a positive impact and highlight new perspectives for his listeners. This is why Ayrton Jimenez has managed to stand out from the rest – and truth be told, he's pretty handsome too!
"My passion for self-expression is what inspires me in music," shares Ayrton Jimenez. "What always drove me was my devotion to songwriting and expressing myself through music. That is what makes me want to share my music with the world," he adds.
Before Ayrton became this passionate singer that his fans feel they share a deep connection with, the talented musician had to struggle to keep a balance between music, studies, and a full-time job. But where there is a will, there is a way. No matter what Ayrton was faced with, he made it work. He spent many nights writing and recording music with home equipment, played a live gig, and then woke up early the next morning for work or study.
In fact, it won't be wrong to say that his fascination with music and the desire to leave a mark on this world has made this young man push himself so much to reach the position he is in today.
"The best advice I can give to anyone is to start early, and to be authentically yourself," advises Ayrton. "Don't try too hard to chase trends because people only gravitate to authenticity."
One thing is for sure, the harmony and beautiful arrangement of Ayrton Jimenez's songs are a delightful experience no one should miss out on. If you haven't heard his music yet, now is the time to look him up and groove to his delightful music.