Get to know Purpprxmi, the worlds next biggest 16-year-old artist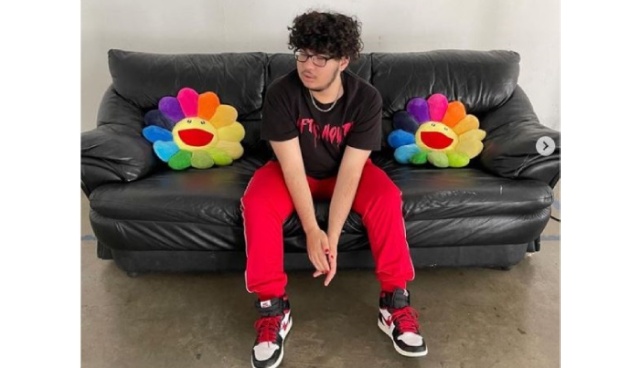 Rapper, Singer & Producer Purpprxmi is rapidly growing his cult fanbase. Within only months of making music, his songs have gained hundreds and thousands of streams on various platforms. Although he is just 16 years old, his unique Trippie Redd comparable style shows the potential of a global breakthrough. His song, 'You And I,' is getting worldwide appreciation because of its melodic and catchy beats. As an independent artist, he paves the way for a career that will lead to more immense opportunities in his scope of creative visions.
The artist is gradually becoming an inspiration for the underground rap community. Based in Pasadena, California, he has created a unique and eccentric soundscape. He does not overlap with the existing streams of similar-sounding music. The artist has put his passion and creative vision in one linear progression that has helped him gain more acknowledgments. His popularity on various music-streaming platforms gave him the exposure to reach out to the global crowd. Modern-day hip hop and rap are constantly going through cultural and creative evolution. His newest song, 'Intimate' from his project 'Fighting Demons,' will further enlarge his personal and artistic growth, pushing him towards availing new sound structures and production features in his music.
Artist Purpprxmi constantly thrives towards improvement and making his soundscape a refined version of his inner mind. Working out of his home studio, his journey as an artist picked up pace over the past year and has succeeded in garnering widespread audiences. His song 'Intimate' has collected over 1 million streams on various platforms and paves the way for yet another successful venture in his career. His upcoming singles are in the works as he emerges as one of the most promising artists in the scope of hip hop and rap to have come out right now. Follow him on Soundcloud, Spotify, Tidal, and Apple Music to participate in the contemporary resurgence of rap.