Lifestyle
Google Doodle celebrates Kenyan female activist Mekatilili wa Menza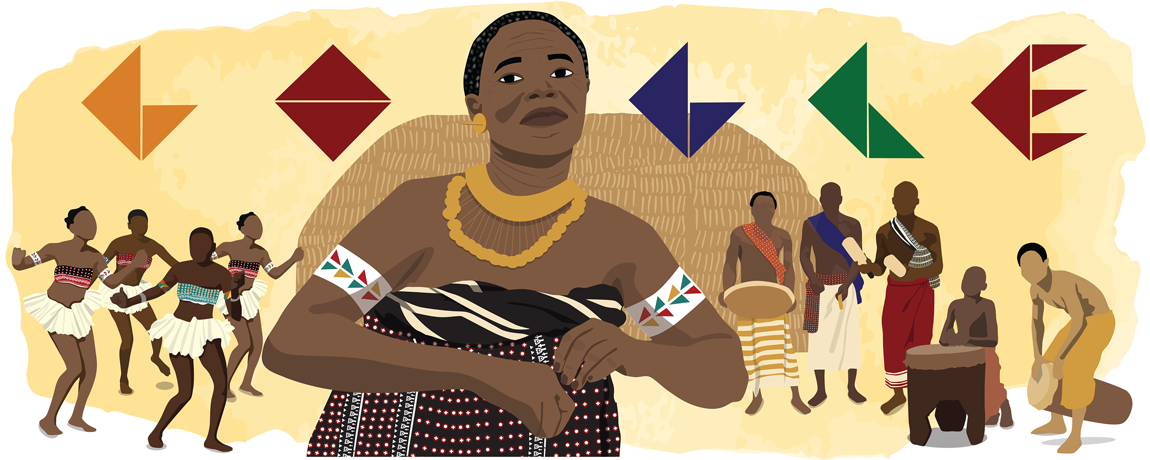 Google Doodle honors and celebrates a Kenyan female leader and activist Mekatilili wa Menza (Mnyazi wa Menza), known for inspiring the Giriama individuals to oppose colonial guidelines in the mid 20th century, on August 9, 2020.
Who was Mekatilili wa Menza?
Mnyazi wa Menza (Mekatilili Wa Menza) (or Makatilili) was born in the 1860s in the Giriama town of Mutsara wa Tsatsu in Bamba, Kilifi County. She led the Giriama individuals in insubordination to the British Colonial Administration and was politically active between 1912 – 1915. She became Mekatilili after the birth of her first child Katilili. The prefix 'me' in Mijikenda languages means 'mother of'.
Mekatilili wa Menza is viewed as a prophetess among the Giriama. The Giriama individuals are a subgroup of Mijikenda people groups who inhabit the Kenyan coast; they had sacrosanct dwelling places called kayas, situated in forested regions, one of which the British Colonial Administration destroyed by dynamiting it in 1914. This was Kaya Fungo. Mekatilili Wa Menza's life has been sorted out by researchers through oral history and colonial records.
By the mid 20th century, British colonial standards had undermined the sovereignty and freedom of the Giriama individuals with constrained work and tax assessment. When women's power was restricted within her society, Menza was constrained to organize her people against colonial control.
Today loved as one of Kenya's first Mau Maus (freedom fighters), Mekatilili wa Menza traveled from town to town spreading messages of resistance, playing out the ecstatic native dance of kifudu to draw huge groups and afterward releasing her ground-breaking rhetoric abilities to accumulate support.
Mekatilili wa Menza's leadership added to uprisings by the Giriama against the British in 1913 and 1914, and despite her various arrests and imprisonments, her campaign of opposition demonstrated success. The British eventually loosened up control of the region, successfully granting the demands for which Menza and the Giriama had battled resolutely for.
Mekatilili wa Menza died in 1924 and was buried in Bungale, in Magarini Constituency, Malindi District.
During Kenya's 1980 feminist movement activists considered Menza to be a symbol for the movement, as they considered her to be strong and tough for her opposition against the British colonies.
Today on the Kenyan coast, the resilient legacy of Mekatilili wa Menza is recognized during the merriments of the conventional Malindi Cultural Festival, an annual celebration of local history and pride.
On August 9, 2020, Google Doodle, delineated by Nairobi-based visitor artist Wanjira Kinyua, Celebrating Mekatilili wa Menza. Google Doodle illustration includes a delineation of Menza leading the energetic kifudu dance that invigorated such a large number of.