GOT7 comeback with a new album release in November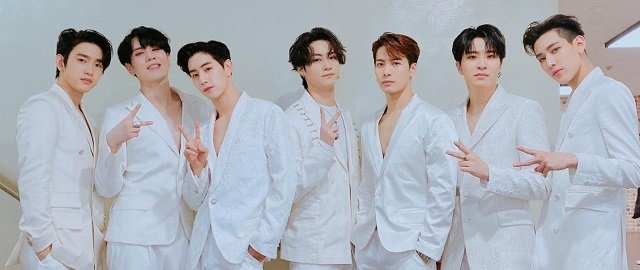 South Korean boy band GOT7, including members JB, Mark, Jackson, Jinyoung, Youngjae, Bambam, and Yugyeom, are allegedly releasing their new album by November end. JYP Entertainment affirmed the news expressing that GOT7 is in fact working on the album production and preparing to make their comeback soon. In any case, the specific date will be announced later.
Then, the members have been working on their individual projects. The group's leader and singer JB recently held his first-since forever presentation named Alone. Jackson Wang released his new single 'Pretty Please' in September and was likewise one of the tutors on Street Dance Of China 3. Jinyoung, who was most recently seen in the Korean show When My Love Blooms, has signed another drama Devil Judge. He likewise released a photobook recently.
Youngjae recently wrapped up being a DJ have on the Idol Radio show. He will star in the Netflix drama show, Hope The World Gets Ruined Tomorrow. Mark and Bambam separately worked on fashion shoots. Yugyeom, then again, dropped a few songs on Soundcloud and has been sharing a lot of dance schedules via web-based media.
Back in April 2020, GOT7 dropped their mini-album 'Dye' with 'Not By The Moon' as the title track. The EP appeared at No. 4 on Billboard World Albums Chart making it their 11th entry in the top 5.
GOT7 released their first EP, "Got It?" on January 20, 2014. The album shot to No. 1 on Billboard's World Albums Chart immediately and was No. 2 on the Gaon Album Chart. GOT7 made their official music program debut on January 16, 2014, through Mnet's M Countdown, playing out their debut single "Girls Girls Girls." Shortly after their debut, the group signed an agreement with Japan's Sony Music Entertainment and launched a feature in Japan before 9,000 fans. Directly from the beginning, GOT7 had made a global fanbase for themselves, and they came to be known as one of the sporadic idol groups that were in reality significantly more popular abroad than in their country.
Eventually, their notoriety expanded significantly more, and today, GOT7 is one of the top idol groups of the generation with fans in Korea and around the world. On April 20, 2020, GOT7 released their eleventh EP, Dye, and it is lead single, "Not By the Moon." They sold 159,098 copies of their EP on the first day and 281,791 copies in the first week, breaking their own record for the first day and first-week sales. The EP additionally appeared on the Billboard World Albums chart at No. 4. It has sold more than 450,000 copies, becoming their bestselling album to date.
GOT7also anticipates breaking their own records and composing new history with this album, which says a lot about the group's effort for this comeback.
GOT7 is required to keep on being on the ascent with this much-anticipated comeback. Even though the album's release date has not been affirmed, the members are working hard towards flawlessness.