"Coming soon with New Album" – Vishal Mehta, Drummer (India)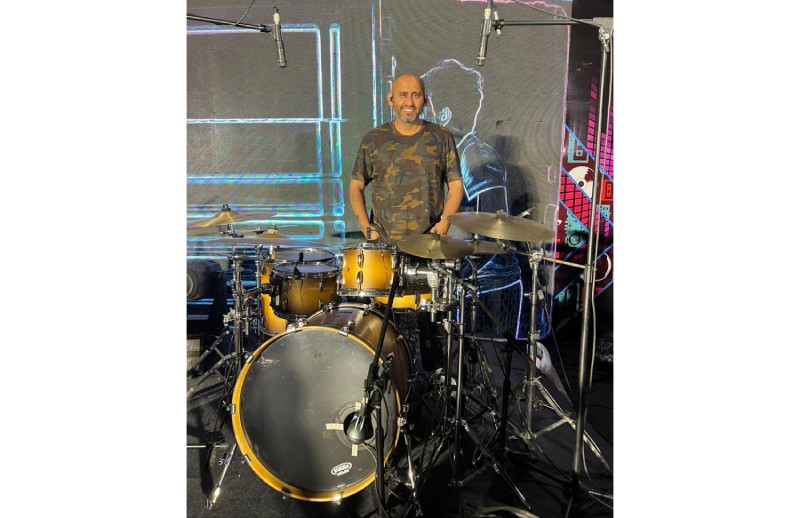 He said he "augmented his work with Euphoria by continuing his session work and appearing often with the all-start big bands such as MTV Unplugged, Coke Studio (Pakistan). Mehta has released a series of his own music under the label vishalmehtamusic. His first recording for an album as a leader was in 2017 – ALONE for his own band "vishalmehtalive". This was followed by GUGATGU, a single in 2019, and an EP- ONLY YOU in 2021. Later on, Mehta recorded MINUS DRUM TRACKS for the album Alone and Only You and re-released worldwide for the drummers to play over, He himself later played these tracks at drum clinics, workshops, and master classes.
This is his music under "vishalmehtamusic" :
2017 – Alone
2019 – Guftagu (Single)
2021 – Only You
2022 – Only You (minus drums w/ click)
2022 – Only You (minus drums w/o click)
Vishal Mehta – Gaurav Balani | Inalab :
As Sideman :
with Farhan Akhtar
with Ali Zafar
with Shibani Kashyap
with Rabbi Sher Gill
with Aditi Singh Sharma
with Quavers Chamber Choir
with Satinder Sartaj (World)
with Hans Raj Hans (Sufi)
Currently he is writing and tracking the New Album with No Name Yet but it will be ready to release later this year. It's gonna be his third Album coming after 2 years. The last album released is "Only You" in February 2021.
Currently, he has released the new video of the song "Safar" from the last released album ONLY YOU and has been getting good reviews.
Follow him
Insta @vishalmehtamusic
Facebook @vishalmehtamusic
Spotify @vishalmehtamusic
YouTube @vishalmehtamusic
Web : www.vishalmehtamusic.com