Hattie McDaniel Posthumous Award: AMPAS Honors Her Legacy with Oscar Restoration for 'Gone With the Wind'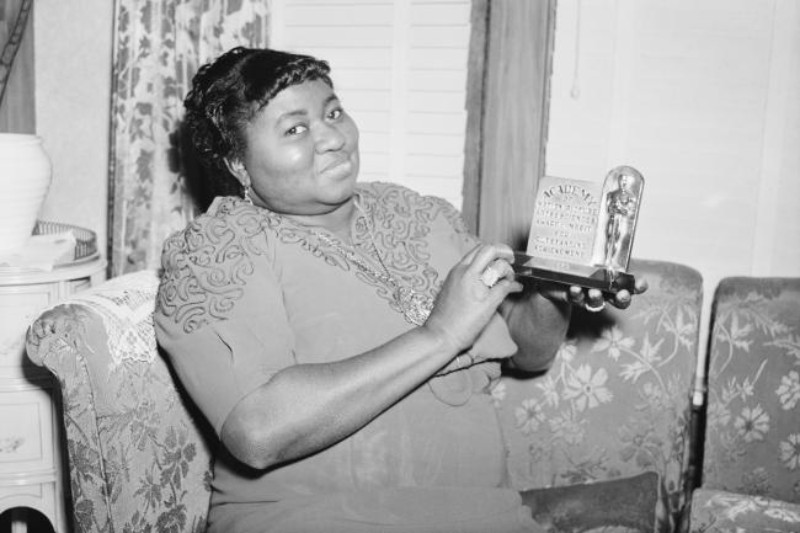 Hattie McDaniel will be given a posthumous honor by the Academy of Motion Picture Arts and Sciences (AMPAS), which administers the Oscars, by restoring her defunct Best Supporting Actress Oscar, which she received in 1940 for "Gone With the Wind."
On October 1, at a ceremony called "Hattie's Come Home" in Washington, D.C., the Academy of Motion Picture Arts and Sciences and Academy Museum of Motion Pictures will present Howard University's Chadwick A. Boseman College of Fine Arts with a replacement Oscar for supporting actress winner Hattie McDaniel.
The celebration, which will take place at the Ira Aldridge Theater, will honor Hattie McDaniel's life and legacy, her historic Oscar victory, and reconnect her award with the illustrious HBCU, as she had originally planned. Opening remarks will be given by Phylicia Rashad, dean of the College of Fine Arts, and the event will also feature a medley of songs performed by current students and a scene from LaDarrion Williams' play "Boulevard of Bold Dreams."
For her supporting role as Mammy in the 1939 film "Gone with the Wind," Hattie McDaniel became the first person of color to win an acting Academy Award. According to the AMPAS press release, McDaniel was sat apart from the other contenders for the picture at the segregated Cocoanut Grove at the Ambassador Hotel for the 1940 12th Academy Awards ceremony.
In her acceptance speech at the time, McDaniel said her win "has made me feel very, very humble and I shall always hold it as a beacon for anything I may be able to do in the future. I sincerely hope I shall always be a credit to my race and to the motion picture industry."
When she died in 1952, Hattie McDaniel left Howard University her prize, which was a plaque rather than a statuette as was typical for supporting actor awards given in the late 1930s and early 1940s. According to AMPAS, the prize was on display in the drama department of the university until the late 1960s, but it is unknown where it is now.
Howard University's Chadwick A. Boseman College of Fine Arts Dean Phylicia Rashad will provide the ceremony's opening remarks the following week.
"When I was a student in the College of Fine Arts at Howard University, in what was then called the Department of Drama, I would often sit and gaze in wonder at the Academy Award that had been presented to Ms. Hattie McDaniel," said Rashad. "I am overjoyed that this Academy Award is returning to what is now the Chadwick A. Boseman College of Fine Arts at Howard University. This immense piece of history will be back in the College of Fine Arts for our students to draw inspiration from. Ms. Hattie is coming home!"
It would be another 51 years until another Black woman would win an acting Oscar, when Whoopi Goldberg won the award for "Ghost" in 1991, making Hattie McDaniel's victory history-making.
The prize will be given to the university by Teni Melidonian, executive vice president of Oscars strategy, and Jacqueline Stewart, president of the Academy Museum. Along with Rashad, Greg Carr, associate professor of Africana studies and chair of the department of Afro-American studies at Howard, and Khalid Long, associate professor of theater arts at Howard, Stewart will also moderate a discussion with them. Also participating will be Thea Combs, director of curatorial affairs at the Smithsonian's National Portrait Gallery, and Kevin John Goff, a filmmaker and Hattie McDaniel's great-grandnephew.
For her supporting role as "Mammy" in "Gone with the Wind" (1939), Hattie McDaniel made history by becoming the first Black person to be nominated for and win a competitive Academy Award in 1940. McDaniel and her friend were placed apart from the other contenders for the film at the 12th Academy Awards, which were held in the segregated Cocoanut Grove at the Ambassador Hotel.
McDaniel requested that Howard University receive her medal before she died of breast cancer in 1952. Rumors concerning the plaque and statuette's possible location have been circulating for years. Were they simply lost, or were they burned during a protest?
The museum's Academy Awards History Gallery includes the entirety of Hattie McDaniel's speech, and the Oscars Gallery of statuettes honors her victory. The museum, which Variety exclusively detailed before the museum's debut in 2021, wants to keep the other 19 featured statuettes in the room rotating while the one with the vacant vitrine would remain empty indefinitely.