Business
Honda starts selling new cars online through 'Honda ON' store in Japan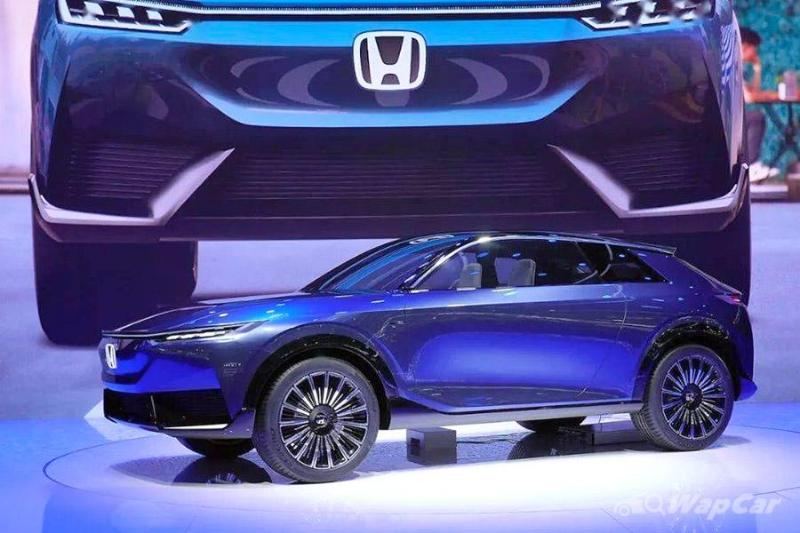 Honda declared on October 4 that it will begin selling new cars online. On the sales webpage "Honda ON" launched around the same day, you can continue with the purchase procedure from business negotiations to contracts online. This is the first time for a Japanese automaker to finish online sales of a new car.
Honda began selling new cars online in Japan on the 4th October. It is the first major domestic automobile manufacturer to have the option to finish everything from business negotiations to quotations, assessments, and contracts online. As well as reacting to the necessities of clients who want to avoid meeting with the spread of the new Covid contamination, the point is to develop the interest of youngsters who have no experience of visiting stores and are not hesitant to buy online.
Honda has opened the first four-wheel new car online store "Honda ON" in Japan, and today, it will begin handling new cars online from within Tokyo. Business negotiations, quotations, assessments, and contracts are altogether conceivable online, so you can go ahead and consider a new Honda vehicle contract whenever.
Online sales are now inescapable abroad, and surprisingly in Japan, Tesla, which specializes in electric vehicles (EV), and BMW, Germany, have effectively begun. Japanese vehicle monsters have been selling used cars online, yet not new ones. Because of changes in customer purchasing behavior, online sales might become widespread in Japan in the future.
Honda's online sales have a smartphone-specific operation screen. We handle an enormous number of vehicles sold, and right now we can buy four models like the mini car "N-BOX" and the compact car "Fit". The purchase technique will be extended later on, yet the first is a subscription that pays a fixed monthly fee.
N-box begins from 31,610 yen (tax included), and the cost incorporates vehicle inspection and maintenance fees. You can cancel, transfer, or purchase in the period. Cars will be delivered at dealers, and will be delivered at 84 dealers in Tokyo.
Online sales have been handled by Tesla since its inception, and Europeans are additionally focusing on EVs, with overseas leading the way. In the United States, Toyota Motor and Nissan Motor have likewise launched sales sites. In Japan, Nissan intends to begin selling the new EV "Ariya" scheduled to be released this winter online.
A new organization liable for online sales was set up in April. Delivery, vehicle inspection, and maintenance will be carried out at the store selected by the client. The first target is clients who live in Tokyo and can deliver cars at stores in Tokyo, yet later on we will grow the region.
It sells four well known models like the mini car "N-BOX" and the compact car "Fit". It will be feasible to buy with an advance or a single amount of money similarly as in an actual store, yet the assistance will begin with a monthly flat-rate billing (subscription) that incorporates the cost of vehicle inspection and automobile tax.
You can pick between 3 and 5 years for the subscription agreement, and you can decide to end the agreement when it lapses or pay an extra cost to buy it. Monthly usage fee begins from 31,610 yen for "N-BOX".
Online sales of automobiles are extending as certain shoppers are reluctant to negotiate face-to-face with the new Covid. Toyota Motor started selling used cars online in September 2020, specially making it conceivable 24 hours a day, 365 days a year.
Online car cars have started to progress overseas, for example, in the United States and China. Tesla, which works in electric vehicles (EVs), has reported a full shift to online sales, and has shut an enormous number of stores in the United States since 2019. The policy is to gradually quit selling in stores in China, Europe, and Japan. Geely Automobile, a significant Chinese private automobile organization, can likewise finish the process from buy to contract online.
In recent years, new lifestyles have been made, for example, the digitization of different procedures because of the speed increase of online shopping and the extension of remote work, and the buying behavior of customers is changing differently.
Honda Sales Co., Ltd., which is accountable for planning and operating online sales of new cars in April 2021, to handle such client needs in an ideal way and understand a new UX (user experience) in buying behavior. Operation Japan was set up, and the online store "Honda ON" has been opened.
Honda ON is a new car online store that permits you to handily think about buying whenever without visiting a dealer, with the idea of "automobile purchasing UX that exceeds customer expectations". With your cell phone, you can deal with everything from business negotiations, quotations, purchase car assessments, contracts, and even car insurance procedures online.
When planning online sales at Honda ON, by using a (UI) specific for cell phones, Generation Z has no experience of visiting stores and feels that the obstacles for visiting stores are high. We expected to make a product that is not difficult to use and can be operated intuitively even for generation * 1 clients. Moreover, on the off chance that you have any issues while using the service, you can talk with the Honda ON Contact Center operator whenever of the day through chat in the store.
After the agreement, you can check the assessment by different clients in the store and afterward select the Honda Cars store that will be delivered and go through ensuing maintenance.
Honda Cars is a meticulous service that we have developed over numerous years, and we have gotten many comments from our clients that they are "kind and polite" and that they can be endowed with peace of mind.
We accept that we can offer types of services that clients can have confidence by using Honda Cars, which has been highly evaluated by clients while delivering and reviewing vehicles.
Through online, Honda will understand a car purchasing UX that surpasses customer expectations and will keep on advancing with Honda Cars.