Japanese vehicle monster Honda targets EV extension, reserves billions for R&D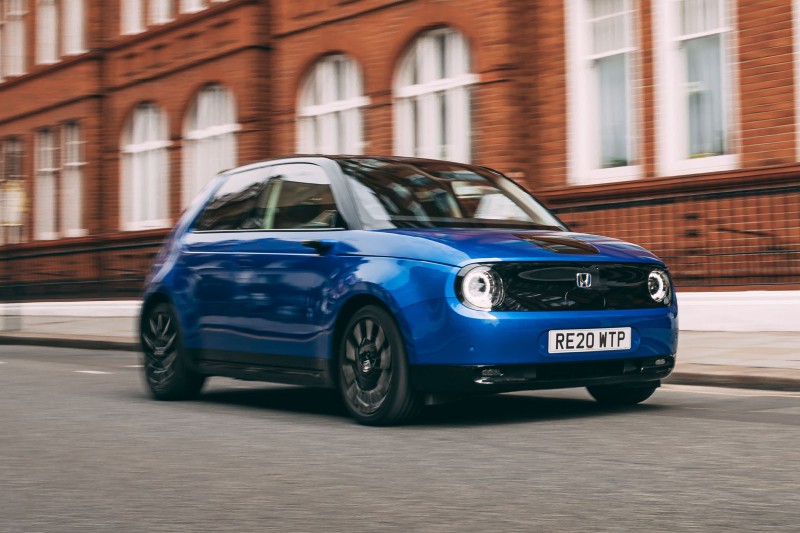 Honda plans to contribute around 5 trillion yen ($39.9 billion) to electrification and software technologies throughout the next 10 years, with the Japanese automotive giant aiming to launch 30 electric vehicle models worldwide by 2030.
Last year, Honda uncovered that it expects to move all its car sales to electric and fuel cell vehicles by 2040. To make eliminating gas-powered cars attainable, it needs to release a wide selection of zero-emission vehicles that customers can browse. Presently, the automaker has declared that it's spending 5 trillion yen or around $40 billion on its electrification efforts over the next 10 years.
In a proclamation Tuesday, the organization said around 3.5 trillion yen would go toward research and development expenses, with 1.5 trillion yen focused on investments.
Honda said it would focus on an EV production volume of over 2 million units each year in 2030. Its total budget for R&D costs in this period would add up to about 8 trillion yen, or around $63.9 billion, it said.
With regards to production, Honda said it would hope to set up what is called a "dedicated EV plant" in the Chinese cities of Guangzhou and Wuhan. The firm said it was moreover "planning for a dedicated EV production line" in North America.
On the battery front in North America, the organization is to "procure Ultium batteries from GM. Separately, aside from GM, Honda is exploring the possibility of creating a joint venture company for battery production."
Simply last week, Honda and GM declared they would develop a series of reasonable electric vehicles in light of a new global platform.
With a few significant economies hoping to cut the number of diesel and gasoline vehicles on their streets in the years ahead, Honda and different carmakers are attempting to develop electrification strategies to empower them to stay aware of new guidelines and stay competitive.
Last month, for example, Ford illustrated plans to carry out three new traveler electric vehicles and four new commercial EVs in Europe by 2024, with the organization saying it expected to sell over 600,000 EVs each year in the region by 2026.
In March 2021, Volvo Cars said it intended to turn into a "fully electric car company" by the year 2030.
Somewhere else, BMW Group has said it wants fully electric vehicles to represent at least 50% of its deliveries by 2030.
Such targets will place these organizations in competition with Elon Musk's Tesla, which produced more than 305,000 vehicles in the first quarter of 2022.
One more carmaker with plans for electrification is Mercedes-Benz, which has previously said it "will be ready to go all-electric at the end of the decade, where market conditions allow."
On Monday, the firm held an ESG conference for analysts and investors. In addition to other things, it said it wanted to cover more than 70% of its energy needs with renewables by 2030.
It would accomplish this, it said, by "rolling out solar and wind power" at its sites as well as entering into more power purchase agreements.
In an interview with CNBC's Annette Weisbach this week, Ola Kallenius, chairman of the board of management at Mercedes-Benz Group, spread out some of the thinking behind his organization's system.
"The good thing with investing in renewables, especially renewables in areas that have a high yield, is that if you look at the cent per kilowatt-hour once you are up and running, many of those options are less expensive than fossil-based energy," he said.
Investing in renewables, Kallenius added, was "good business."
Honda plans to get the ball rolling in Japan by presenting an ultra-cheap mini EV model that costs around $8,000 by 2024. It will likewise release the Prologue and Acura electric vehicles, both being co-developed with GM, in North America around the same time. Toward the beginning of April, Honda and GM reported that they're cooperating to co-develop a series of reasonable EVs in light of global architecture and GM's Ultium battery technology.
Honda has plans that don't include GM, nonetheless, and is using part of its $40 billion budget to develop its electrification platform. It's likewise investigating the chance of collaborating with different organizations for battery production. Moreover, it's contributing 43 billion yen ($343 million) to building a demonstration line for solid-state batteries by 2024.
Honda CEO Toshihiro Mibe has additionally emphasized that a major part of its electrification efforts is ensuring it has a strong presence in China, which is at present the world's greatest EV market. Like the organization declared before, Mibe said Honda will launch 10 new models in China under its e:N Series branding by 2027. The organization will likewise construct plants in Guagzhou and Wuhan to manufacture its electric vehicles for the country.