How Motivational Speaker Mike Luzio's Passion for Scaling New Ventures Led Him to Found The LVE Group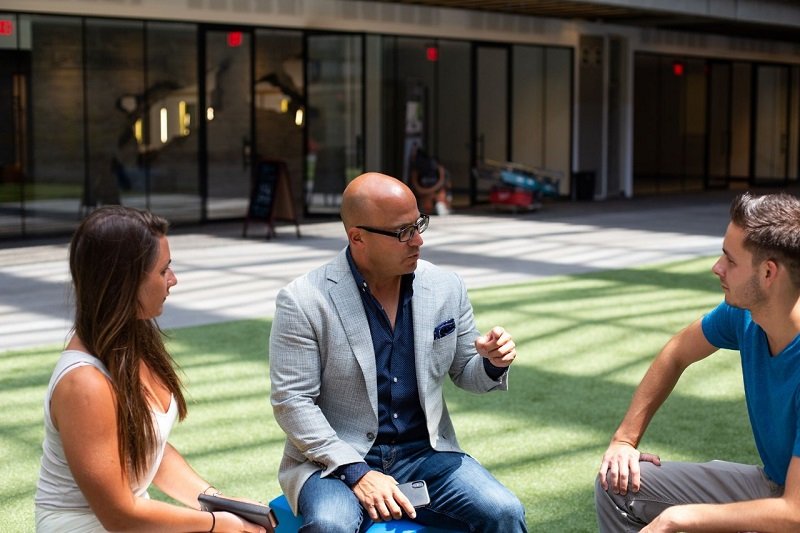 When one has success in life and exceeds their own expectations, there are two options. They can either keep the secret of success to themselves and sit on it like a miser guarding a horde of gold they will never spend, or they can share the wealth and help others reach their level.
Motivational speaker Mike Luzio chose the latter. As a firm believer in paying it back and helping others get their first foot on the ladder, Luzio founded the LVE Group in 2016. From this, the Ohio native has become the go-to man when it comes to helping businesses really take it to the next level.
"I'm a salesman at heart, and that's my superpower. I can convince anyone to do anything," explains Luzio, who is also the first to admit, "But entrepreneurship was a learned love—that life chose me."
Luzio's introduction to helping others scale new ventures began when his brother-in-law asked for his advice on a new business idea. Once he started offering his guidance on how to develop and grow the business, Luzio soon realized they had a runaway success on their hands, and he fell in love with empowering other entrepreneurs.
Luzio states, "I realized that all my experience and years spent building up my own business (IRG) and selling it for $50+ million would be wasted if I didn't help others with the lessons I had learned along the way. Hence, the LVE Group was born."
The LVE Group is an invaluable service to anyone wishing to successfully navigate the pitfalls and obstacles that keep any startup from success. They offer advice, expertise, and consultation from people who have started businesses from scratch and turned them into multi-million dollar enterprises.
"I enjoy investing my money and time in young businesses," reveals Luzio. "I see in them the same ambition and hunger I had when first starting out and know all too well how that passion can lead you into making silly mistakes. My job is to help complement that passion by adding some cool-headed practicality and strategic know-how to the mix." Luzio adds, "Our clients respect this approach because we've been there, we've done it, and we know what it takes to win."
Someone once said, "There is no better exercise for the heart than reaching down and lifting people up." It's a sentiment that has always struck a chord with Luzio, who claimed, "Too many people in this world take a massive slice of the cake and only leave a few crumbs for others. My attitude is there's plenty of cake for all of us, so let's learn to cut it and share it. I've been fortunate enough to enjoy a lot of personal and professional success in my life to-date, and my focus now is helping others do the same. Because if you care, then it's your business to share."