Why You Should Switch to Manuka South Honey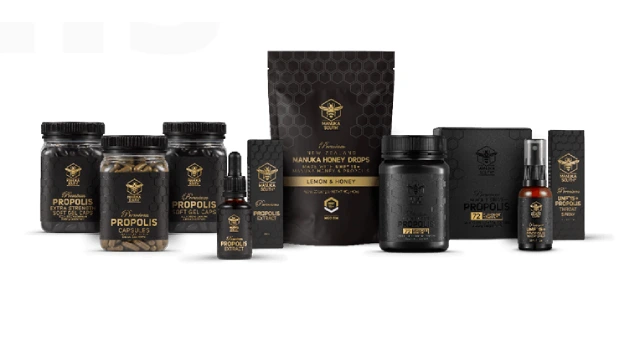 Are you trying to live a healthier lifestyle? If you cannot let go of sweets in your life, you should consider switching to honey instead of using processed sugar. This sweet delight is known for its antibacterial, anti-inflammatory, and anti-microbial properties. It also complements well many food and beverages.
Quality honey products, like Manuka South, are packed with health benefits that can contribute to your lifestyle goals and satisfy your sweet tooth craving at the same time. Read on to find some helpful information about the benefits of honey, how you can use it, and what you should look for in a quality product:
Benefits of honey
Honey has been traditionally used even in ancient times for medicinal purposes. Recent studies have supported old claims that it can treat wounds. Even the US FDA approves its usage for burn treatments.
Furthermore, researches have shown that honey is useful in alleviating many digestive problems. It has been proven effective in treating gastric ulcers caused by H. pylori and improving irritable bowel syndrome due to C. difficile. It is also highly valuable in improving colds and sore throat. Those who want beautiful skin will also find honey-infused soaps helpful in clearing out acne.
How to maximise its usage
Unlike other alternatives, honey only has 6 mg of sugar and 25 calories per teaspoon. Because of these low values, incorporating it into your regular diet will not be a problem. To maximise its benefits, it is best to take a teaspoon of it twice a day immediately after waking up and before going to sleep.
Those who would like to combat cardiovascular diseases and hypertension can take a glass of honey and cinnamon as a preventive measure.
If you're suffering from acid reflux, you can concoct a mix of honey and apple cider vinegar tonic for improved mineral absorption and digestion. Meanwhile, you can alleviate your stomach sore by mixing a teaspoon of honey in a mixture of ginger.
Another common home remedy is a concoction of honey and citrus fruit to help in throat inflammation. To make it even more flavorful, you may add some herbs and spices in the mix.
You can also add honey in your smoothie, yogurt, toast, and tea.
How to find a good quality honey
There are many honey products sold in the supermarket that are diluted. If you happen to buy this product, you will not be able to get the full benefits of honey. Additionally, you might also get a higher dosage of sugar than you would like if you go for diluted products.
High-quality brands, like Manuka South, have vital information on their package to prove the authenticity of their products. One crucial information to look for is the UMF grading. The UMF grading is the standard that determines the purity of the honey that is in your bottle. Another vital label to look at is the MGO. The MGO is the measure of the honey's antibacterial property. Technically, the higher the UMF rating, the higher the MGO. A honey with a UMF grading of 5 contains around 83 MGO, while a product with 30 UMF can have over 1,200 MGO.
Honey is a superfood that you can count on. Whether you need some relief from your sore throat or there is a nasty wound that you have to treat, this wonder food can help you with that.