Interesting and Fun Facts about Mária Telkes, the pioneer of solar energy the "Sun Queen"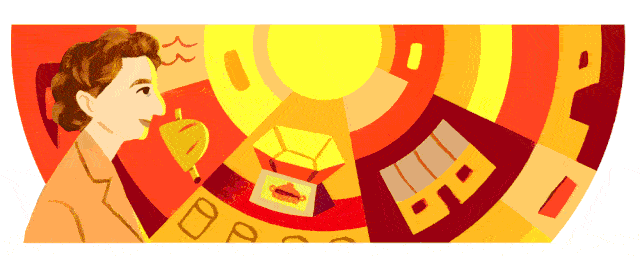 Search engine giant Google honours Hungarian-American biophysicist, scientist, and inventor Mária Telkes, one of the first pioneers of solar energy the "Sun Queen", with an animated Google Doodle on December 12, 2022. Here are some interesting and fun facts about Mária Telkes.
Who was Mária Telkes?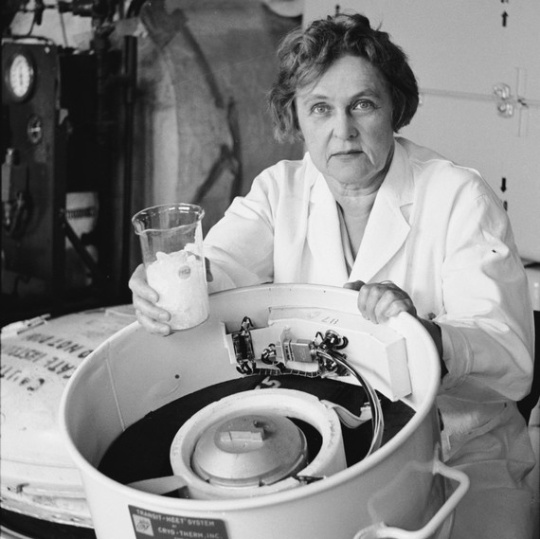 Maria Telkes, a Hungarian-born American scientist who lived from 1900 to 1995 and earned the nickname "Sun Queen" for her contributions to the study of solar energy research, was one of the pioneers in the field of practical solar energy use.
Personal
Birth date: 12 December 1900
Birthplace: Budapest, Austria-Hungary
Died on: 2 December 1995 (aged 94)
Death place: Budapest, Hungary
Father name: Aladar Telkes
Mother name: Maria Laban de Telkes
Known for: Thermoelectricity
Awards: National Inventors Hall of Fame
Interesting Facts about Mária Telkes
Mária Telkes was born on December 12, 1900, to Aladar and Maria Laban de Telkes, in Budapest, Hungary.
She attended high school and college in Budapest, where she was raised. She earned a B.A. in 1920 and a Ph.D. in physical chemistry in 1924 from Budapest University, where she studied physical chemistry.
Dr. Mária Telkes went to the United States in 1925 to visit a relative who was the Hungarian consul in Cleveland, Ohio.
She was offered a job as a biophysicist at the Cleveland Clinic Foundation while she was in the US to study how energy is produced by living organisms. She accepted the job and worked there for twelve years under the leadership of scientist George Crile.
Mária Telkes and Crile collaborated on the writing of the book Phenomenon of Life, which reported on their findings, and they invented a photoelectric mechanism that could record brain waves.
Also, Dr. Mária Telkes did research to find out where this energy comes from, what happens to it when a cell dies, and how energy changes when a normal cell becomes a cancer cell.
In 1937, Mária Telkes became an American citizen. She started working as a research engineer at Westinghouse Electric in the same year that she finished her work at the Cleveland Clinic.
For the next two years, she led research and got patents on new thermoelectric gadgets; These devices converted heat energy into electrical energy.
Since she was in high school, Mária Telkes had been interested in solar energy. In 1939, she joined the Massachusetts Institute of Technology Solar Energy Conversion Project. There, she kept on doing research on thermoelectric conversion devices, just in these gadgets, the heat energy came from the sun.
Dr. Mária Telkes developed a method for storing solar energy using sodium sulfate while he was at MIT. In 1939, she started researching solar energy for the first time.
Because Telkes is considered one of the pioneers of solar thermal storage systems, she is dubbed "The Sun Queen." Maria Telkes eventually rose to the position of associate research professor at MIT following the war.
Due to Mária Telkes' expertise, the US government hired her to work as a civilian advisor for the Office of Scientific Research and Development (OSRD) during World War II.
The saltwater was evaporated by Mária Telkes' solar still, which utilized the sun's heat. The still saved the lives of numerous torpedoed sailors and downed airmen during World War II because it was small enough to be used on life rafts to provide drinking water.
Also, the still could be made big enough to hold a lot of fresh water. The Virgin Islands, which did not have an ample, dependable supply of fresh water, was the place where this system was implemented. In 1945, Telkes was awarded the OSRD Certificate of Merit for her invention.
A brand-new solar heating system was researched and designed by Telkes in 1948 and installed in a solar house constructed on the sculptor Amelia Peabody's estate in Dover, Massachusetts; Eleanor Raymond, an architect, designed the house.
The first recipient of the Society of Women Engineers Achievement Award was Mária Telkes in 1952. In 1964 she talked at the first International Conference of Women Engineers and Scientists in New York.
Telkes moved to the College of Engineering at New York University in 1953, where she established a solar laboratory. She carried on developing solar ovens, heating systems, and solar stills there.
Poor villagers used Mária Telkes' solar ovens, which were inexpensive, easy, and simple to construct.
Dr. Mária Telkes' innovations in this field also led to the discovery of a more rapid method for drying crops. Telkes received a $45,000 grant from the Ford Foundation in 1954 to develop her solar ovens.
As director of research for the solar energy lab in the Princeton division of the Curtis-Wright company in 1958, Dr. Mária Telkes researched solar dryers and the possibility of using solar thermoelectric generators in outer space. She also designed a heating and energy storage system for a laboratory building that Curtis-Wright constructed in Princeton, New Jersey, while she was working there.
Mária Telkes worked on developing materials that could be used to protect temperature-sensitive instruments from 1961 to 1963.
When Dr. Mária Telkes became the head of the solar energy laboratory at the MELPAR Company in 1963, she once more thought about how to get fresh water from seawater.
Mária Telkes joined the University of Delaware's Institute of Energy Conversion in 1969. There, she developed materials that could store solar energy and devices that could transfer heat energy more effectively.
She was awarded patents for the storage of solar heat in the United States and other countries as a result. An experimental solar-heated building at the University of Denver known as Solar One was built using her methods.
Mária Telkes also worked on air conditioning systems that could be used in the heat of the day the next day by storing the coolness of the night.
In 1977, the National Academy of Science Building Research Advisory Board presented Telkes in recognition of her contributions to the technology of solar-heated buildings and the Charles Greeley Abbot Award from the American Solar Energy Society. She joined the company of innovators such as Frank Lloyd Wright and Buckminster Fuller, who also received the award, as a result of this.
When Mária Telkes retired from active research in 1978, she was given the title of professor emeritus at the University of Delaware. Until about 1992, she continued to work as a consultant.
Dr. Mária Telkes worked with the U.S. Department of Energy to build the world's first solar-electric residence in Carlisle, Massachusetts, in 1980.
On December 2, 1995, Dr. Mária Telkes died while returning to her hometown of Budapest, Hungary, for the first time in 70 years.
In general, Mária Telkes came up with a prolific inventor of practical thermal devices. One example was a tiny desalination unit (solar still) for lifeboats that used solar power and condensation to collect drinkable water. The still saved the lives of Airmen and sailors who would have been without water if they had been abandoned at sea.
Over the course of her career, Mária Telkes acquired more than 20 patents, one of which was for a functional solar oven, and she continued to develop these solar-energy-based applications.
On December 12, 2022, Google featured an animated Google Doodle on its homepage for celebrating Mária Telkes. On this day in 1952, Dr. Telkes was the first to receive The Society of Women Engineers Achievement Award.