Interesting Facts About Mexican-American Journalist Jovita Idár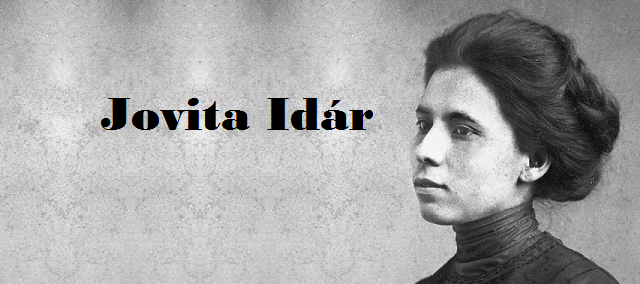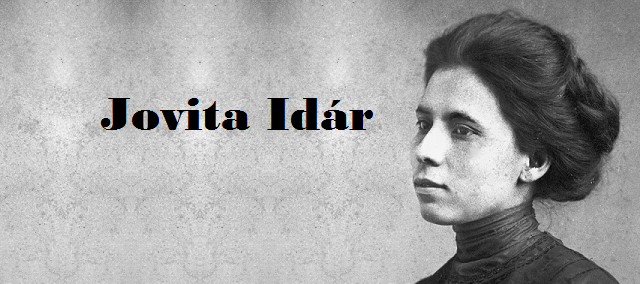 Search engine giant Google celebrates Mexican-American journalist, teacher, nurse, and civil rights activist Jovita Idár with Doodle on September 21, 2020.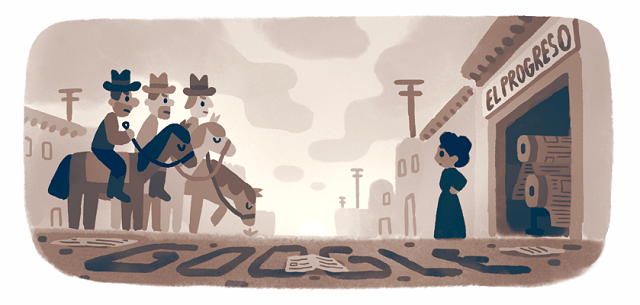 Here's a look at the life and work of Mexican-American journalist Jovita Idár.
Personal
Birth name: Jovita Idár
Birthdate: September 7, 1885
Birthplace: Laredo, Texas, U.S.
Died on: June 15, 1946 (aged 60)
Death place: San Antonio, Texas, U.S.
Father name: Nicasio Idár
Mother name: Jovita Idár
Husband name: Bartolo Juárez
Nationality: American
Education: Holding Institute in Laredo
Known for: Journalism, teaching
Movement:

Orden Caballeros de Honor;

The First Mexican Congress,
La Liga Femenil (League of Mexican Women)
22 Interesting Facts about Jovita Idár
Jovita Idár was an American journalist, political activist, suffragist, and civil rights worker, who battled for the rights of Mexican Americans and women.
One of eight children, Idár's parents were Jovita and Nicasio Idár, a newspaper editor and a civil rights advocate.
Jovita Idár went to a Methodist school in Texas called the Holding Institute where she earned a teaching certificate in 1903.
Idár promptly started teaching in a school in Los Ojuelos, however, soon resigned because of the segregation and poor conditions for Mexican-American students.
Against the backdrop of the Mexican Revolution, which kept going 10 years from 1910 through 1920, Jovita Idár worked for a series of newspapers, using her writing to move in the direction of making a significant and viable change.
During her timespan, numerous Mexican Americans confronted violence and she started working for her father's newspaper, La Crónica, in which she and her brothers composed articles supporting woman's rights, Mexican American's rights, and suffrage.
Jovita Idár composed articles under a pseudonym, exposing the poor living conditions of Mexican-American workers and upheld the Revolution.
In October of 1911, Jovita Idár established and became the first president of La Liga Femenil Mexicanista (the League of Mexican Women).
In 1911, Idár and her family organized the First Mexican Congress to bind together Mexicans over the border to battle injustice. She was additionally active in the First Mexican Congress—the Primer Congreso Mexicanista.
In March 1913, when Nuevo Laredo—on the Mexican side of the border—was attacked, Idár and other Laredo women crossed the Rio Grande River to volunteer to help with the injured.
While at the border, Jovita Idár later joined the La Cruz Blanca — the White Cross, an association that gave relief like the Red Cross, that had been made and financed by Leonor Villegas de Magnón, who was likewise from Laredo.
Jovita Idár served as a nurse during the Mexican revolution, and eventually joined a group like the Red Cross called La Cruz Blanca.
Later on, she composed for El Progreso, notwithstanding, it was closed down because the Texas Rangers didn't care for that she stood up.
Jovita Idár kept on composing and later got back to her dad's organization La Crónica and kept on run it after he died in 1914.
In November 1916, Idár established the weekly paper Evolución which stayed in operation until 1920.
In May 1917, Jovita Idár married Bartolo Juárez, who functioned as a plumber and tinsmith and moving to San Antonio and eventually became an editor for El Heraldo Cristiano and kept on staying focused on her community until she passed on in 1946.
Jovita Idár moved to San Antonio in 1921 where she established a free kindergarten and volunteered in a hospital as an interpreter.
In 1940 she co-edited the journal El Heraldo Cristiano. She additionally became an editor of a publication for the Methodist Church called El Heraldo Cristiano.
Amidst the entirety of the violence and issues against Mexican Americans, Jovita Idár kept on using her voice and stand up with her newspaper articles about the injustices of her time. This is one of the numerous extraordinary ways she has contributed to the world.
Jovita likewise began a women's activist association that gave education to Mexican Americans.
Jovita Idár died in San Antonio, Texas on June 15, 1946, said to be brought about by pulmonary hemorrhage. She had been experiencing advanced tuberculosis.
On September 21, 2020, Google honored the life and work of Jovita Idár with Doodle.