Interesting Facts about Mihály Csíkszentmihályi, a Hungarian-American Pioneering Psychologist and 'Father of Flow'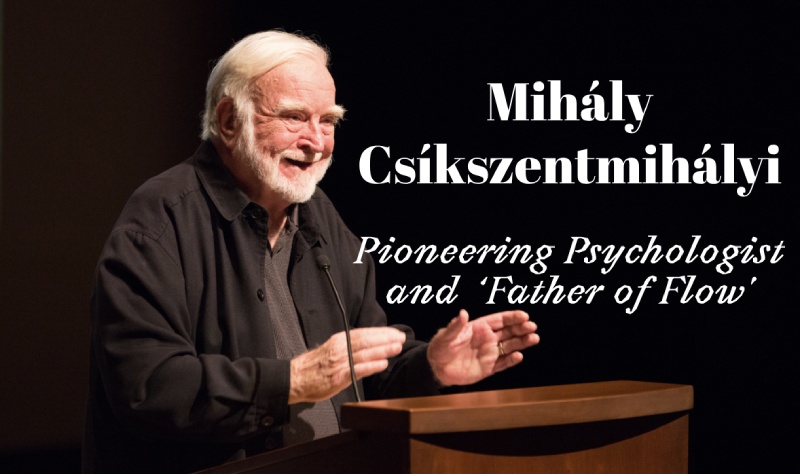 Today's Google Doodle honors Mihály Csíkszentmihályi, a Hungarian-American psychologist who pioneered the scientific study of happiness and creativity and coined the term "flow": the mental state of completely immersing oneself in an activity, on his 89th birthday on September 29, 2023. Focus, enjoyment, and fulfillment describe this condition of peak performance and well-being. Here are some interesting and fun facts about Mihály Csíkszentmihályi.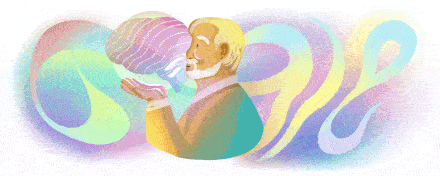 Who was Mihály Csíkszentmihályi?
Here is a look at the life and work of Mihály Csíkszentmihályi.
Quick Look–Personal
Birth name: Mihaly Robert Csikszentmihalyi
Birth date: 29 September 1934
Birthplace: Fiume, Kingdom of Italy
Died on: 20 October 2021 (aged 87)
Death place: Claremont, California, U.S.
Nationality: Hungarian
Alma mater: University of Chicago
Famous as: Psychologist, Academic
Known for: 

Flow (psychology)
Positive psychology
Autotelic activities

Spouse: Isabella Selega ​(m. 1961)​
Children: 2; including Christopher
Scientific career

Fields: Psychology
Institutions: 

Claremont Graduate University
University of Chicago
Lake Forest College

Thesis: Artistic problems and their solutions; an exploration of creativity in the arts. (1965)
Doctoral advisor: Jacob W. Getzels
Doctoral students: Keith Sawyer
20 Interesting Facts About Mihály Csíkszentmihályi
The name Mihaly Robert Csikszentmihalyi (Csíkszentmihályi Mihály Róbert) refers to a psychologist who is Hungarian-American. He identified and gave the term "flow" to the psychological concept of intense concentration that promotes productivity.
On September 29, 1934, Mihaly Robert Csikszentmihalyi was born in Fiume, then a part of the Kingdom of Italy and today known as Rijeka. His surname originates from the Transylvanian settlement of Csíkszentmihály. He was the third son of a career diplomat working at the Fiume-based Hungarian Consulate.
While on vacation in Switzerland, the young Mihály Csíkszentmihályi attended a lecture by Carl Jung on the psychology of UFO experiences. At the age of 22, Csikszentmihalyi immigrated to the United States and supported himself by working nights at the University of Chicago (UChicago).
He graduated from the University of Chicago in 1959 with a B.A. and in 1965 with a Ph.D. After that, he was a professor at Lake Forest College before joining the UChicago faculty in 1969.
In 1961, Csikszentmihalyi married Isabella Selega. He was the father of Mark Csikszentmihalyi, a University of California, Berkeley professor of Chinese and East Asian philosophical and religious traditions, and artist and professor Christopher Csíkszentmihályi.
Mihály Csíkszentmihályi is renowned for his research on creativity and happiness, but he is best recognized as the creator of the concept of flow and for his extensive study and writing on the subject.
The father of positive psychology research, according to Martin Seligman, Csikszentmihalyi, is regarded as the world's leading researcher. His writings are well-known and frequently cited.
Csíkszentmihályi developed his thesis that individuals are happiest when they are in a state of flow, which is a state of concentration or total absorption with the activity at hand and the situation, in his seminal book Flow: The Psychology of Optimal Experience.
Nine states were identified by Mihály Csíkszentmihályi as necessary to achieve flow. The difficulty of the task and the performer's expertise must be balanced to enter a state of flow.

challenge-skill balance
merging of action and awareness
clarity of goals
immediate and unambiguous feedback
concentration on the task at hand
paradox of control
transformation of time
loss of self-consciousness
autotelic experience

The autotelic personality was one of the states Csikszentmihalyi studied. The autotelic personality is characterized by behavior that is motivated by internal rewards rather than by the pursuit of external objectives.
People with an autotelic personality, according to Mihály Csíkszentmihályi, can learn to find enjoyment in circumstances that most other people would find awful. Curiosity, tenacity, and humility are characteristics linked to the autotelic personality, according to research.
The majority of Csikszentmihalyi's later writings concentrated on the concept of motivation and the elements that affect motivation, challenge, and success in general.
Intrinsic motivation was one personality trait that Mihály Csíkszentmihályi thoroughly investigated. He and his colleagues discovered that those who were intrinsically motivated were more likely to be goal-directed and like difficulties, which would raise their level of happiness in general.
As a powerful characteristic to optimize and improve pleasant experiences, sentiments, and general well-being as a result of difficult situations, Csikszentmihalyi identified intrinsic motivation.
At Claremont Graduate University, Mihály Csíkszentmihályi held the title of Distinguished Professor of Psychology and Management. In addition, he oversaw the sociology and anthropology departments at Lake Forest College and the psychology department at the University of Chicago.
Csikszentmihalyi received the Clifton Strengths Prize in 2009. In 2011, he was presented with the Széchenyi Prize at a ceremony in Budapest.
In 2014, Mihály Csíkszentmihályi received the Hungarian Order of Merit. In addition to being a member of the National Academy of Education and the Academy of Leisure Sciences, he was a fellow of the American Academy of Arts and Sciences.
At the age of 87, Mihály Csíkszentmihályi died of cardiac arrest in his Claremont, California, residence on October 20, 2021.
BOOKS BY MIHALY CSIKSZENTMIHALYI

Beyond Boredom and Anxiety (1975)
Flow, the Psychology of Optimal Experience (1990)
The Evolving Self: A Psychology for the Third Millennium (1993)
MIHALY CSIKSZENTMIHALYICreativity: Flow and the Psychology of Discovery and Invention (1996)
Finding Flow: The Psychology of Engagement with Everyday Life (1997)

On 29 September 2023, Google featured a Google Doodle on its homepage to celebrate Mihály Csíkszentmihályi's 89th birthday.