Interview with Behaviorist Dr. Arun K. Shukla – Founder of La Militaire Academy & Successful Heroes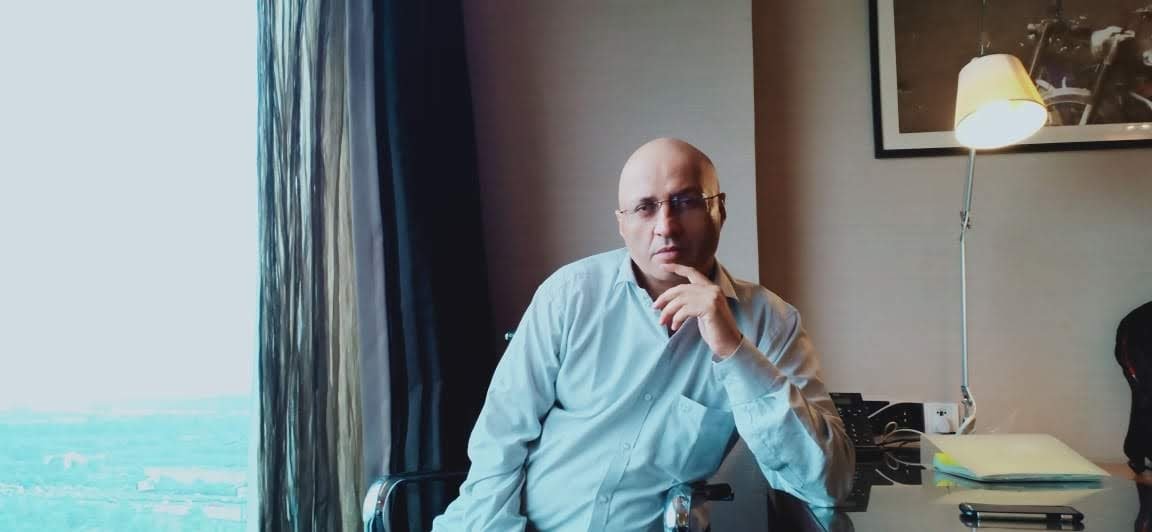 Dr. Arun K. Shukla you hold a very enviable record of dedicated twenty-five years of training youths and their minds to evolve themselves to the position of a leader – the Officer in the Indian armed forces & enjoy thousand plus officers' selections & fifteen thousand plus selections as soldiers as credit under the banner of La Militaire Academy and its awareness promotive organisation Successful Heroes. Please give us an overview of your journey?
After a childhood which was consumed till my college times in the cantonment area as my father was a serving officer in the Indian Army. I was enriched with great memories and respect for the Indian Armed Forces. The Graduation in the Allahabad University culminated with joining the 53 Short Service Commissioned training at Officers Training Academy, the few months got me charged up to respect the uniformed service and when tragic personal reasons got me to leave, I was all boosted up to contribute by training the youths in great numbers to join the esteemed forces my post-graduation in psychology, a law degree, followed by a Doctorate in Psychology left me well equipped to serve the cause, however consistent perseverance in terms of comprehensive on to one guidance helped me enable flowering of many success stories, the experience was multiplying and so was our score. The blessings of many senior retired officers was extremely strengthening. And now when we look back at my twenty-five years and organisations thirty-two years – pride engulfs our heart. We are indebted to the students for their endless perspiration and experience bliss that our symbiotic effort ( our guidance & students valuable effort ) yielded a glorious history.
Dr. Arun K. Shukla, you are the recipient of many awards, four governors of different states ( Uttar Pradesh, Madhya Pradesh, Kerala & Rajasthan, the Chief Minister of Uttar Pradesh and the Cabinet Minister of Central Government ) along with many awards from different Government Representative of Authorities. How does these milestones reflect in your journey of achievement?
Certainly words of appreciation and symbolic representation, rejuvenates one with energy and so it has been. Honour serves as a catalyst for a teacher and a guide and so it is, however the credit goes mainly to the students' industrious efforts which have recorded such milestones and the endeavour is on. I certainly am representative of a team effort of our academic officials, patrons and faculty members. It is certainly a subject of pride that our academy & associate organisations have been a healthy bridge to connect success to youths effort. We believe in the blessings of the unseen almighty and humbly emulate, the great example of Hindu God Krishna, our inspiration who guided the able- Arjuna the warrior to victory in his endeavour.
Dr. Arun K. Shukla, what has been your pivotal role that has made, La Militaire Academy and Successful Heroes a trusted educational brand of Defence Aspirants?
Education is a very honourable profession and we have always placed gaining honest reputation as a priority and with a diaphanous transparency, have strictly followed educational and discipline standards in executing guidance and ensuring industrious efforts of students who have been more than obliging by transforming them to results. My role is very little, yet pivotal, in terms of well-directed research, updates and implementation of administrative and educational excellence. I am also fortunate to get healthy support and blessings from my team of retired officers and seasoned senior executives to further the tradition now well established over the years.
Dr. Arun K. Shukla , how does your organisation La Militaire Academy & leadership platform Successful Heroes plan to evolve in this era of Covid -19 and post Covid?
Over the past years, we have been strictly adhering to classroom education, yet the challenge that we face and plan to evolve to is the digital implementation, however due to challenges everyone is facing in providing quality education in the right and healthy format with a strong competitive edge is where we are researching, so to optimise results without affecting health standards ( vision etc ). We are working at a breakneck speed at few individual junctures and as soon as the pandemic gets caged with medication and vaccination, am sure we will couple our effectiveness in both classroom and digital platform to a broader dimension and bless in manifold proportions to a bigger populace.
To know more about Successful Heroes visit: www.successfulheroes.com and to know more about La Militaire Academy visit: www.lamilitaire.org