Interview with Mahan Ahmadi, a famous singer, and musical artist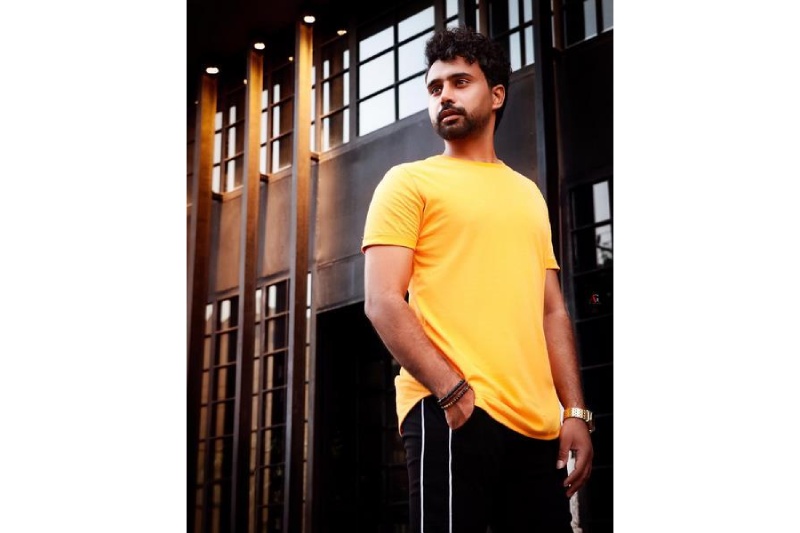 Mahan Ahmadi, singer and percussion player living in Iran, the city of Bandar Abbas, was born on 2/3/1994. He believes that a successful singer should also be a successful musician, and he considers this factor one of the reasons for his success.
Mahan lives in the south of Iran, the Bandar Abbas city. The music style of this city is close to the African reggae style, and due to the presence of African immigrants in southern Iran, the music of Bandar Abbas is inspired by their music. He has combined the music of Bandar Abbas with modern music.
He began his career from his own home studio in 2006 by arranging songs and he released Niloofare Abi in 2009. He started his official career with the first track called (Chi Shod) and he had very good success during these years. Apart from singing, he is a professional percussion instruments player, and he started his official appearance in Gambron Band in 2019 and performed live on stages. The band is producing Latino/Flamenco fusion songs. In 2019 Mahan and Gambron Band performed in the International Khalij-e Fars Music festival and they claimed 2nd prize. After that, he started a collaboration with Ali Arab (Singer from Bandar-Abbas who has performed in Sweden Folk Music Festival). They released a Folk-Reggae song named Ta'asob (Prejudice). The song was about the women in the old days of Iran, who used to have problems going to the doctor because in Bandar Abbas foreign doctors were used for many years due to the lack of local doctors, so old minded people had trouble letting doctors touch them or their wives/sisters…
So far Mahan has recorded more than 100 songs in his studio
Including some of his official published songs:
Chi Shod (What Happened) – Jodaei(Separation) – alcoholism – Aramesh(peace) – Yadet Biar(remember) – Ta'asob(prejudice) – Axe To (your photo) – Barikalla(Bravo)
The Song Barikalla was dedicated to the medical staff who are struggling with Corona in difficult conditions on 2021
Follow Mahan Ahmadi on Instagram
https://www.instagram.com/mahanahmadi_official/?hl=en