Lecha Khouri: International Car Show Host With A World Famous Car Collection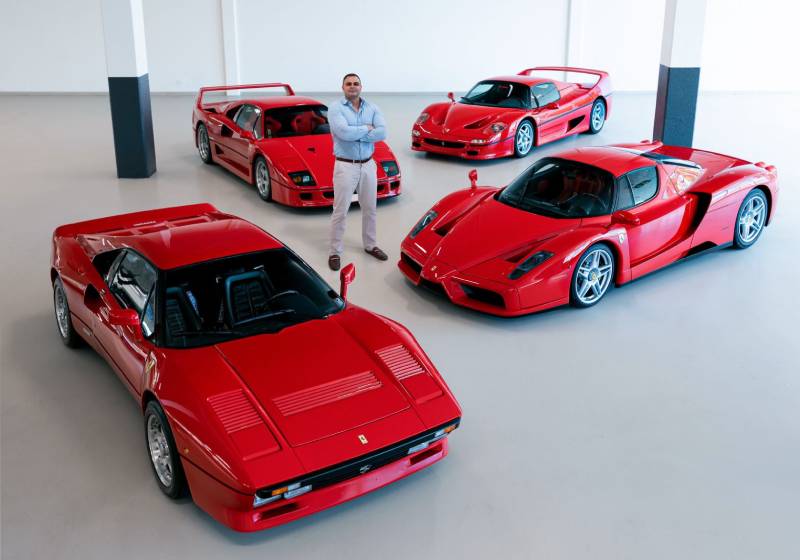 Lecha Khouri is a successful car show host and car enthusiast who has a car collection that is one of the most famous in car communities around the world. He is the founder and host of Supercar Advocates, a car show that is all about delivering car lovers and the audience many exciting adventures about popular and expensive cars. In the show, Lecha and his crew buy and drive various super and hyper cars in some of the most exotic locations in the world.
Earlier, Lecha Khouri's show Supercar Advocates featured many episodes filmed in the city of Los Angeles. Now he is all set to go back to the USA as soon as travel restrictions are eased. Lecha will shoot several more episodes in Los Angeles on a filming contract.
Popularly known as Lee, Lecha Khouri has earned the status of someone who has revolutionized the car collection scene of Australia through his incessant efforts to add world-class cars to his huge collection. Currently, Lecha has close to 54 high end special cars. His collection consists of some of the most rare and restored classics along with various modern cars like the marque Ferrari, a couple of Porsche 911's, Lamborghini, Bentley, a single Maserati and the Ferrari F40.
Recently, some Hypercars have also adorned Lee's car collection. They are of the likes of the LaFerrari, McLaren P1, Porsche 918 Spyder and the McLaren Senna XP. Talking about his collection, Lecha Khouri said, "At the moment, I'm focusing exclusively on making additions of special and rare Hypercars to my collection."
Apart from collecting cars and hosting an internationally popular car show, Lecha Khouri is the CEO of the Fenlan Group which is a privately owned company dealing in investments, real estate and property development.
With more than 500,000 followers across Facebook, Instagram and YouTube, Lecha Khouri has emerged as an idol in the international car scene.