Lecha Khouri Talks About A Terrific Tour On Supercar Advocates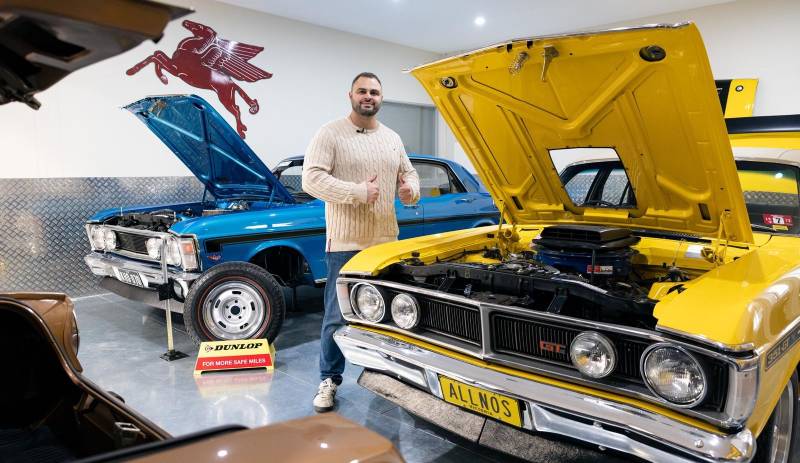 In the international car community, Lecha Khouri has emerged as a multifaceted personality. He is the founder and host of the famous show Supercar Advocates and owns a large collection of cars and supercars.
The latest episode of Supercar Advocates has left fans thrilled. We talked to o Lecha Khouri about the same.
Below is an excerpt from the interview:
Can you tell us about the tour episode and exactly what has made it so special?
The latest episode of Supercar Advocates is dedicated to my fans. I take my audience on a tour of a private large car collection and make it something memorable for them. I've packed in everything – stories attached to the cars and certain details and functions that I know car lovers would want to know about. The important thing is that it's more than just a glimpse into this private collection, it is a full-fledged tour where I ensure that my viewers experience adrenaline and feel like they're a part of the experience.
Name a few cars from the collection that has made the world starry eyed.
This private car collection has Australian heritage cars like the Ford XY GT HO Phase 3, XW GT HO Phase 2 and Australian V8 racing cars from the Supercar series. There is a Mercedes Benz that has an Australian V8 engine. There are numerous American muscle cars. On top of that, there are a few old and retired police cars as well. A distinctive feature about the collection is that it has unimaginable variety and class to it.
You've always been passionate about cars. How does it feel to be here today?
I just feel everything has been so worth it. I am thankful to my inner child that didn't stop at anything. I am happy to be bringing different car collections closer to fans.