Lecture by Professor Ehsan Neyzan, an Iranian singer and musician, on singing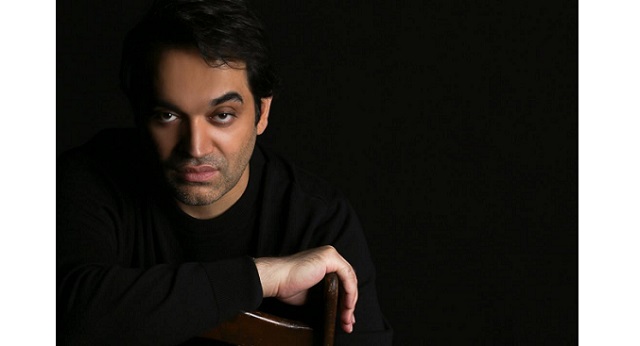 Ehsan Neyzan's real name (EHSAN NEIZAN HOSSEINI) was born on September 21, 1981, in Boroujerd. he is an Iranian singer, composer, musician.
He completed his primary and secondary education in Borojerd, and then began his studies in graphic arts at the conservatory, and then entered the Tehran Conservatory, where he continued his studies in the field of applied science at the music conservatory.
In the following, we invite you to read a part of Ehsan Neyzan speeches related to singing
One of the most enjoyable and tempting artistic activities in the field of music is singing. Reading has many fans in all countries in all languages. We all like to express our words in the language of music with a beautiful melody.
The question is how to sing and become a singer at all?
To become a reader, you must take a few important steps, first learning theory and salvage.
You may not know it, but many professional singers in our country can not perform live. You have all gone to the concerts of famous singers. Of all these singers, only a few can perform without any problems. What is the reason?
Unfortunately, many people think that if they do not have the ability to read, the computer can solve this problem, but this is a completely wrong view!
Because experience has shown that excessive use of some plugins and extreme tuning on the vocal makes us hear an abnormal sound. So that you do not read in the hope that the software covers this weakness is completely wrong.
Conversely, the more you read, so that in the processing stage you need to tuneless and have some plugins for better results, the result is more natural and It will be more pleasant! Apart from this, why shouldn't a singer really have the ability to read live?
Learning to make sounds and singing techniques will help you make the most of your vocal capacity. Many people have a pleasant voice but can not use their full vocal capacity, so one of the things that will definitely make you a professional singer. High ability in sound principles and singing techniques, so you have to take this step properly!
But is it possible to become a singer overnight and give the album out and become famous?
Singing, like any other profession, requires practice and patience! The advice of the great masters is that you should practice and practice and at the same time be patient and let your voice take shape and progress, so it is better to be patient and do what is right.