Lucifer series comes to an end on Sep 10, joining shows Netflix saved from TV's blazing pits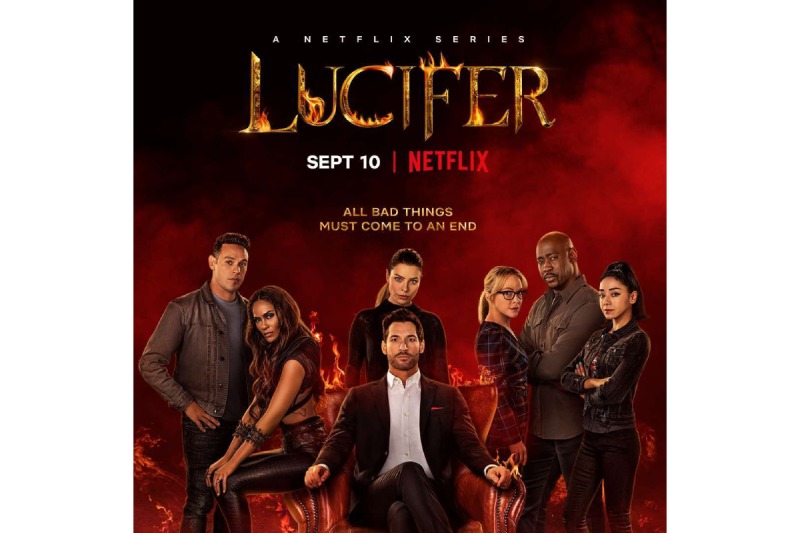 "Lucifer" is coming to an end, representing only the most recent series (albeit maybe the most proper) that Netflix saved from TV's blazing pits and gave a second life.
Network-hopping has become more common in recent years, with set up shows that vacillated in the ratings on broadcast and cable networks getting stays of execution fundamentally on account of streaming. A short history additionally incorporates "The Expanse" (which went from Syfy to Amazon) and "The Mindy Project" (Fox to Hulu).
In any case, Netflix has been especially aggressive in restoring old concepts ("Arrested Development," "Gilmore Girls," "Full House") and expanding the runs of more up to date ones, some of the time transforming programs that flew under the radar somewhere else into shockingly buzzworthy contributors of its subscription efforts.
Being on Netflix – with its above 200 million worldwide subscribers – can encourage fortunate viewing, permitting individuals to stagger onto shows or decide to go back and revisit them.
What number of individuals? Since those numbers aren't routinely shared, who knows? Yet, the social-media cues (what's trending, and so on) and dollops of information deliberately made accessible demonstrate that playing on Netflix can hoist titles in unexpected ways.
"Manifest," canceled by NBC, represents the latest show to get a reprieve from the executioner's ax, having been allowed a final season on Netflix after the reruns accumulated interest there. That show follows a few others, including "Lucifer" (which Fox dropped in 2018), ABC's "Designated Survivor," A&E's "Longmire" and "You," which didn't exactly fit in on Lifetime.
"You" – the peculiar stalker drama that returns for its third season in October – pleasantly shows how a concept that earned basic consideration yet didn't reverberate noisily on cable took off once Netflix stepped into the void. As the Washington Post noted back in 2019, "Season 1 started streaming and sparked an Internet frenzy. Mentions on social media skyrocketed. The stars gained hundreds of thousands of new Instagram followers."
A comparative pattern happened with "Cobra Kai," the "Karate Kid" sequel series, which began on YouTube Red before that service opted out of the scripted-series business. On Netflix the program has since become a media sensation, in any event, gathering an Emmy nomination this year as extraordinary comedy.
On account of "Lucifer" – which essentially transformed Tom Ellis' title character into an unconventional crimefighter on Fox – the shift to streaming modestly altered the series, which produced fewer episodes per season and flaunted "a bit more flesh," as Ellis put it in an interview at the time.
The bottom line, however, is that Netflix and others have opportunistically taken what seemed, by all accounts, to be the TV equivalent of lemons and made lemonade. As the Wrap noted in a roundup of programs that discovered second opportunities on different platforms, "One man's trash is another man's treasure."
Not the entirety of the previously mentioned shows are gems, but rather with regards to recycling and reclamation projects, Netflix accomplishes something beyond finding discarded items; rather, by putting them on its shelves, the service can occasionally take what resemble harmed merchandise and some way or another make them gleaming and new.
"Lucifer" starts its 6th and final season on Sept. 10 on Netflix.