María Ylagan Orosa: Google Doodle celebrates Filipino food scientist and war heroine's 126th birthday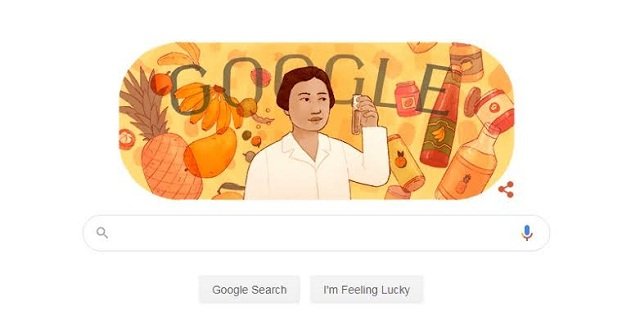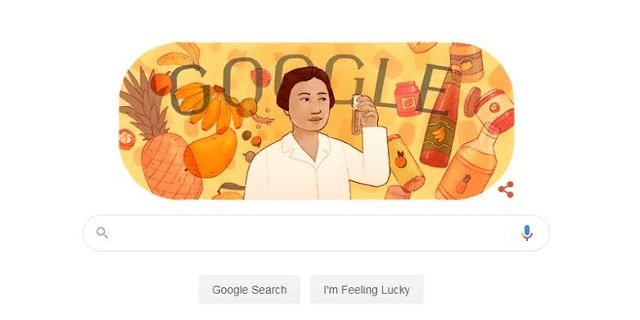 María Ylagan Orosa, Filipino food scientist, war heroine, and humanitarian, is highlighted by Google Doodle on Friday at her 126th birthday celebration.
María Orosa e Ylagan was born on November 29, 1893, in the district of Taal within the Batangas region. She was the fourth kid among eight of Simplicio An Orosa and Juliana Ylagan-Orosa.
María Ylagan Orosa proceeded to become an extraordinary student, winning a partial government scholarship in 1916 to go to the University of Seattle. While living in a YMCA and maintaining odd jobs, Orosa finished her bachelor's and master's degrees in pharmaceutical chemistry, as well as an extra degree in food chemistry.
María Ylagan Orosa, prominently called María Orosa is credited with more than 700 recipes—including the famous local condiment banana ketchup.
María Ylagan Orosa explored different avenues regarding foods local to the Philippines, and during World War II created Soyalac (from soybeans) and Darak (from rice bran), which she likewise carried into Japanese-run internment camps and which helped spare the lives of thousands of Filipinos, Americans, and different nationals.
María Ylagan Orosa is known to have utilized local vegetables and fruits to encourage purchasers to patronize local agricultural products, as well as to have created the Palayok Oven, which significantly helped local remote towns without access to electricity in cooking their food.
María Ylagan Orosa was then offered a position as an assistant chemist for the State of Washington before coming back to the Philippines in 1922 to concentrate on addressing the issue of hunger in her country.
María Ylagan Orosa's knowledge of chemistry prompted various culinary innovations. For example, by fitting a conventional earthenware pot with two sheets of metal, she concocted the Palayok Oven, giving remote towns lacking access to electricity with more successful methods for cooking over an open fire.
During World War II, María Orosa utilized her food science background to concoct Soyalac (a protein-rich powdered soybean product) and Darak (a rice bran powder rich in thiamine and different vitamins which could likewise treat beriberi).
María Ylagan Orosa likewise became a captain in Marking's Guerillas, local Filipino forces organized by Marcos V. Augustin Marking[5] which helped U.S. forces battle the involving Japanese soldiers, including by utilizing carpenters who had embedded Soyalac and Darak into hollowed bamboo sticks which they took to the civilians detained at the University of Santo Tomas in the capital as well as Japanese-run wartime captive camps in Capas and Corregigor. The powders spared the lives of many starving detained guerillas and U.S. warriors. Her "Tiki-Tiki" cookies (made utilizing Darak) likewise spared numerous civilian lives during wartime food deficiencies.
In spite of the fact that adobo and lumpia are similar to Filipino cooking, María Ylagan Orosa's banana ketchup isn't a long way behind. Utilizing mashed bananas as a base rather than tomatoes, María Ylagan Orosa created the sauce a long-lasting hit. Two different developments created her a war heroine: Soyalac (a nutrient-rich beverage got from soya beans) and Darak (rice cookies stuffed with vitamin B-1, that might likewise avoid beriberi disease) spared innumerable lives throughout World War II.
The Philippines have formally perceived María Ylagan Orosa's contributions. A road in Ermita, Manila (where the Philippine Court of Appeals is found), is named after her, the same as a building in the Bureau of Plants and Industry. During the 65th anniversary of the Institute of Science and Technology, she got one of 19 researchers obtaining special acknowledgment.
María Ylagan Orosa passed on February 13, 1945, at 51 years old after a shrapnel shard pierced her heart during an American bombing raid.
The American Red Cross gave María Ylagan Orosa a humanitarian award for her food-smuggling endeavors. Her niece Helen Orosa del Rosario in 1970 published Maria Orosa: her life and work, which likewise enclosed 700 of Orosa's recipes.
On November 29, 1983, in acknowledgment of María Ylagan Orosa's contributions to Filipino society, the National Historical Institute installed a marker in her respect at the Bureau of Plant Industry in San Andrés, Manila. In recognition of her centennial anniversary, the Philippine Postal Corporation gave a postage stamp in her honor. Her hometown of Taal, Batangas likewise celebrated the 125th anniversary of her birth on November 29, 2018.
Google celebrates 'María Ylagan Orosa's 126th Birthday' on November 29, 2019, with a stunning doodle.