MEET JESUS SAUCEDA: THE YOUNG FOREX TRADING STAR DOMINATING THE INDUSTRY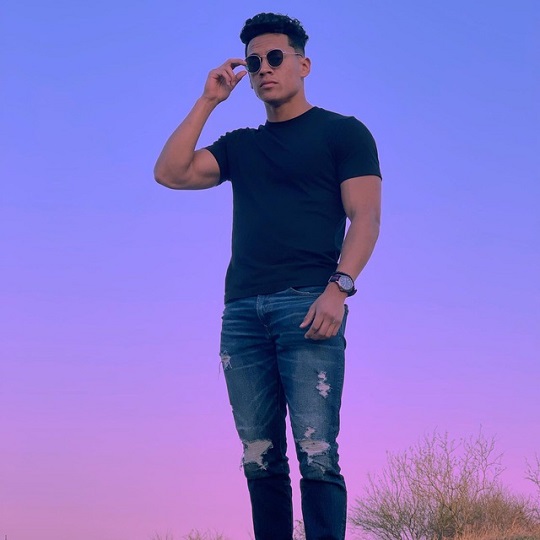 After attaining great heights at a young age, one sets to become a leading example and role model that people look to emulate and learn from. This can be said to be the case for Jesus Sauceda, an entrepreneur who has set standards in the forex industry even in his early teenage years.
Jesus Sauceda is also an established forex trader from Los Fresnos, Texas, United States. In this interview, the young trading star shares his trading success formula, his inspiration, how he has been able to overcome the challenges life has thrown at him, and a lot more.
Here is the brief discussion we had;
1. Can you tell me more about yourself?
My name is Jesus Sauceda; I am 22 years old. I began my journey into forex trading at 18 years old. I would have never expected myself to reach this in forex trading and travel, but I am happy with my progress.
2. Why did you choose the forex industry?
It first started with my desire to become a millionaire. I started cultivating the proper habits that will make me become a successful forex trader. At the age of 18 years, I was selling chips in my powerlifting gym bag to make money as a senior.
With my burning desire to excel in my finances, I dug around for some research on where to make money, and luckily for me, my friend told me about forex some weeks later. I decided to give it a shot, despite having cold feet about it. But I ended up making over $950 in just six hours, and I decided to remain committed to the forex field.
3. What obstacles did you face in the industry?
All good things don't come easily; my case is not an exception. I started my trading journey without a mentor or someone to show me the ropes in the forex industry. This is definitely heartbreaking if you do it on your own, unlike when you have a mentor or someone that can guide you in making your road map to success a lot straighter and simpler. Sadly, I did not have this.
Also, I have lost money and made losses several times. I went broke many times, and I blew many accounts. I remember venting to God a lot because the journey gets lonely and difficult sometimes. Not to mention that the times that I would be stressed out because I stayed up all night to the early morning hours. In all, these experiences have shaped my journey into the forex industry.
4. What advice will you give to aspiring forex traders?
The first advice I would give anyone looking to venture into the forex industry is to get a mentor or someone who knows what he is doing. Trust me; this person will help in making your road to success a lot straighter. If you can find the right person, you can learn what he learned in 4 years in 3 months.
Also, stay dedicated to the process and don't fret when you experience challenges because I will not say that you won't have losses, as they are inevitable if you look to grow in this industry.