Mr. Dhiraj is now the Owner of DSW Authorized Service Center in Model Town, Delhi, CEO Atul Ranjan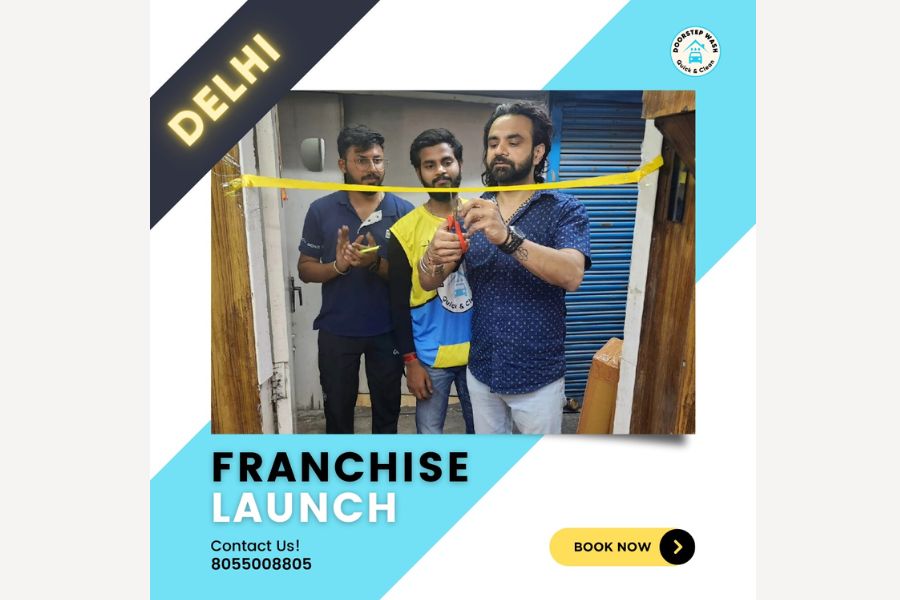 New Delhi (India), May 18: Rapidly growing doorstep car cleaning, repairing and detaining chains, Doorstep Wash is the largest brand of its own kind. The authorized service center of the brand is now coming to the Model Town area of Delhi. This center is a joint venture of Mr. Dhiraj and Doorstep Wash, and it started functioning on the 18th of April. DSW has made a brand name for itself in a short time period and is already operating more than 50 service centers across different cities in India. The company is also operational in Nepal and Turkey and has a decent customer base in these countries. With the launch of DSW, the car cleaning and detailing sector has seen a revolutionary change, and customers are also starting to accept the concept of doorstep services for their four-wheelers.
Doorstep Wash is a doorstep service provider in the sector of four-wheelers and is currently focusing on reaching the mass and helping to lessen the pain of taking cars to service centers located at faraway locations. The company has also launched its pickup and drop services for your gadgets. They not only ensure that the customers' needs are fulfilled, and they become completely satisfied with the services but also make sure that the cleanliness and environment of the surrounding area are not compromised at all. DSW has also launched its online platform so that customers can book their services without getting into an issue. The company is also taking bookings through its toll-free number.
The well-defined structure and flawless workflow are the result of the hard efforts of the skilled and expert professionals of the parent company Phixman.com. They have put in all the effort to build a free-flowing working system for the company. Other inseparable parts of our company are our skilled technicians and the high-end portable machines. These portable machines have helped us to transform this concept into a reality.
DSW, as an Indian brand, is currently looking to expand its services to more cities in India. They are inviting partners to launch their authorized service centers in the cities where it is not present. We ensure that this is a one-time low-investment business. You need not worry about the initial phase; the aid will be provided by Doorstep Wash itself to help the new centers.