Tinsukia Citizens can Avail of the Services of DSW from 05th April, Atul Ranjan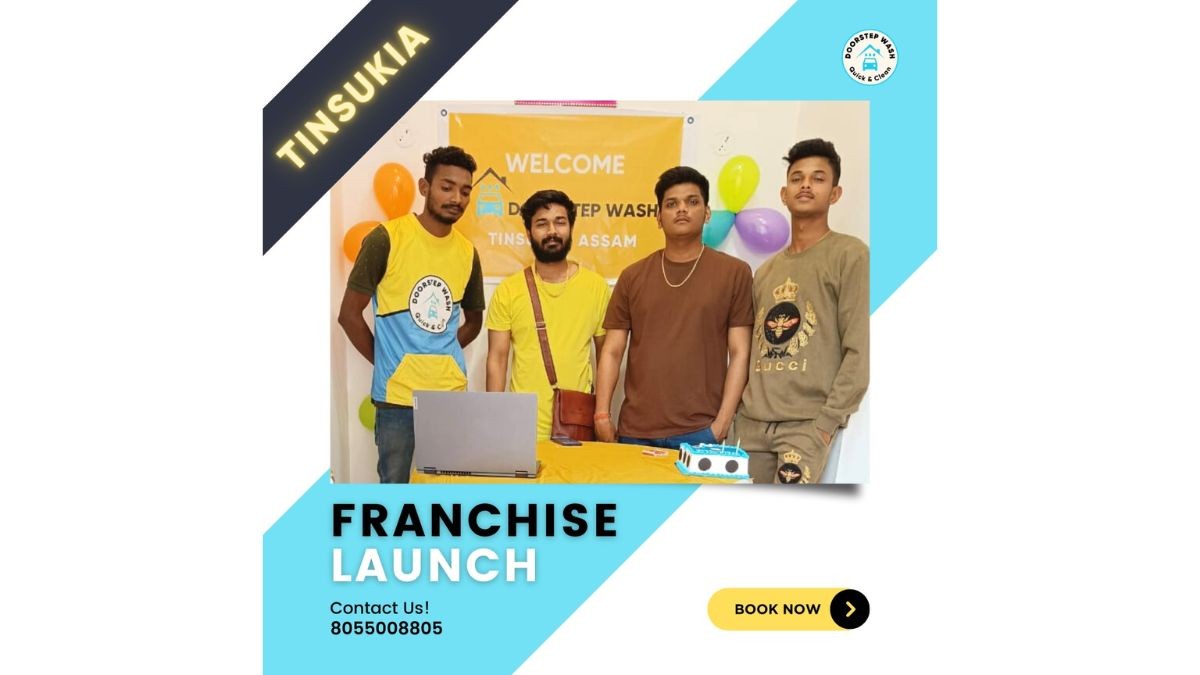 New Delhi (India), April 27: Do you own a four-wheeler? A car? Do you take your vehicle to the service centers? If yes, then you must be spending a lot of unproductive hours at these centers and in traffic jams while driving to the center. Well, to minimize the number of unproductive hours, Doorstep Wash is here. You might have understood the service we provide from the name, but let me introduce you to our company.
Doorstep Wash is the largest chain to provide doorstep cleaning of vehicles. DSW currently owns over 100 franchise setups in different parts of India and Asia, while more than 30 setups are still awaiting formal launch. The company has a large customer base not only in India but also in Nepal and Turkey, and its planning to expand its base to other parts of Asia. Now that the company is working to strengthen its network and provide services to other parts of India, DSW has launched its franchise setup in Tinsukia. This franchise is co-owned by DSW and Mr. Gaurav Ghosh; they jointly announced the formal opening of the setup on 05th April.
Doorstep Cleaning and Detailing services serve as the unique selling proposition for the company. The concept of doorstep washing and cleaning cars might look like a mountain task, but Doorstep Wash has turned it into a reality. This service has helped a large number of people to save time and reduce unproductive hours. With the launch of our franchise in Tinsukia, the citizens can also avail of services and become our regular customers.
Phixman.com and Zixdo are the backbone firms of our company. The experts from these companies have put in all their efforts to establish this chain and ensure the smooth running of it as a brand. The technicians are another very integral part of our company; they are the ones responsible for ensuring our services at the grassroots level. Another important part of our company is our high-end portable machines that get the job done at your doorsteps effortlessly.
To help everyone reach them, the company has launched a portal of its own through which the services can be booked. Doorstep Wash is a home brand for many and is not only known for providing top-notch services but also for maintaining the cleanliness of the surrounding and ensuring that the environment is not harmed in any way.
The company is currently inviting people to become its franchise partners and set up joint franchises in different parts of India and Asia. DSW will provide the initial aid during the setup phase.