Doorstep Wash provides its Services to the Citizens of Prayagraj, Shakeb rahman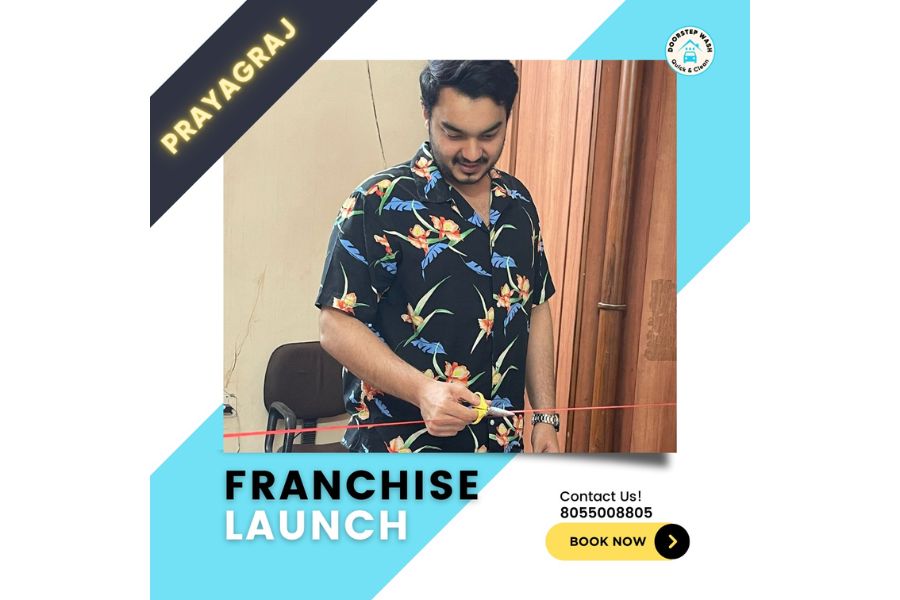 New Delhi (India), May 18: DSW or better known by its name Doorstep Wash, is the largest doorstep car service provider in India, with over 50 plus authorized service partners across different cities. As a part of its expanding process, DSW has just launched its chain service partner on the 19th of April in Prayagraj; this service partner came in partnership with Mr. Mani Manishwar Gupta. The company also has a considerable customer base in Nepal, Turkey and some other parts of South Asia. The unique concept of this brand has impacted a large population positively, and as s result, the business has seen tremendous growth in a short time span.
The focus area of the company is reducing the challenges of getting your vehicles serviced from the physical service centers. After the launch of our brand, these challenges and difficulties have been reduced significantly, and the number of useless and unproductive hours at these centers has also decreased. Another advantage of getting DSW services is that they ensure that the surrounding remains clean and undisturbed. These are some of the factors that force customers to take our services. To facilitate taking services, we have also launched our platform through which our services can be booked at the desired time after which customers can sit back to relax and wait for our technicians to arrive and get the service completed. Our toll-free number will also remain active to book the services.
The sturdy frame and structure of Doorstep Wash are the efforts of professionals from its parent organization Phixman.com which is the market leader in the gadget repair sector. They have evolved a great workflow for the smooth functioning of the company. Also, our efforts to fulfill the needs of the customers became possible only because of our high-end portable machines; they are an inseparable part of Doorstep Wash.
Doorstep Wash is now taking every possible step to build its customer base in India as well as in Asia. It so is inviting the businesspersons to invest in our one-time investment business and start DSW-authorized service setups. The organization ensures that the new authorized service centers get all the aid required in the initial phase.