Doorstep Wash will now be Providing its Services in Vadodara from 28th March, Shakeb Rahman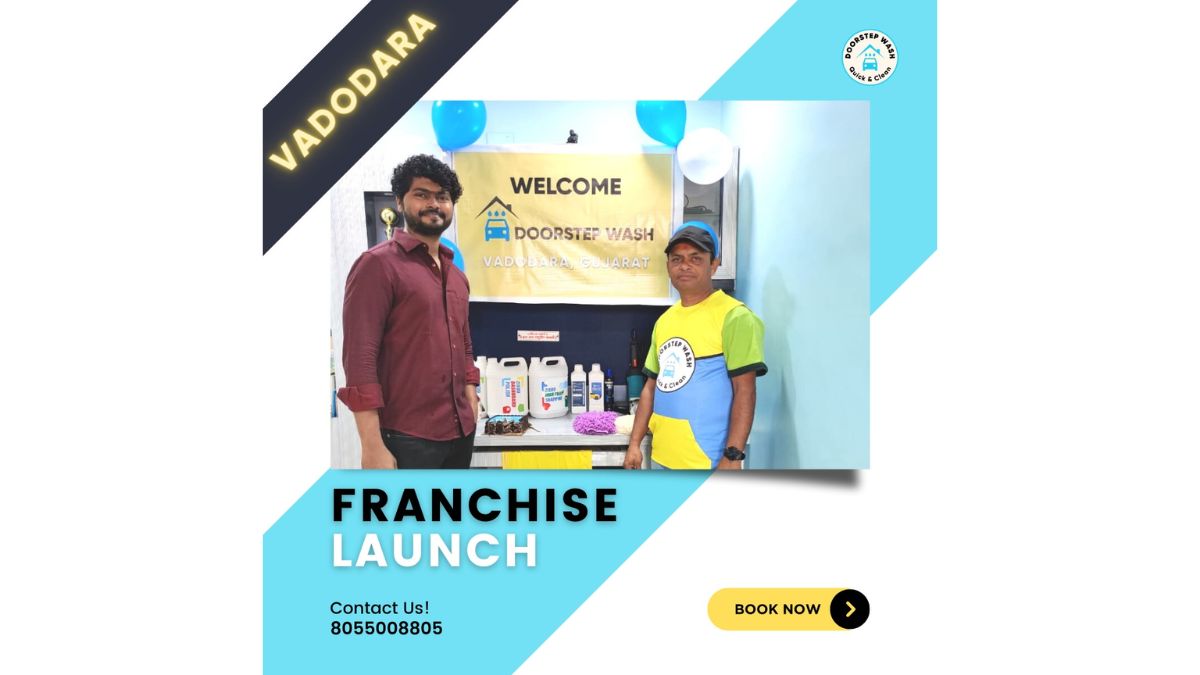 New Delhi (India), April 8: Doorstep Wash has established itself as a household brand for doorstep home-based cleaning with approximately 100 franchises across the country and Asia and has more than 30 in the pipeline. Our detailing and vehicle cleaning service is among the most cherished services of the company. We are delighted to announce the opening of a new franchise in Vadodara with Mr. Chirag Kute on the auspicious day of 28th March.
In order to make it simpler for our customers to receive car washing services, we have created a fully automated online platform with cheap operational services, cutting-edge equipment, and other utilities. In these highly developed technological times, we have made every effort to work better, not harder. Our main goal when we began providing our services in Vadodara was to put you at ease. When we launch, we want to make sure that our customers receive the finest services possible, and we also want to expand our network of service providers and clients.
Doorstep Wash wants to become a top-notch service provider when it comes to providing services in this sector. With a well-organized system, the company is guided by professionals from reputable businesses like Phixman and Zixdo. These professionals have a range of specialities and experiences that help the company to grow manifolds in such a short time period. With a first-of-its-kind service, DSW aims to build the longest network of car wash and detailing locations in the country. For a broad range of models from different brands, our business provides details services. In addition to doorstep services, putting the quality of the service and maintaining the hygiene of the surrounding area is always a priority.
With our cutting-edge model of doorstep car washing and detailing while keeping quality, hygiene, and perfection, DSW has set a standard and is paving the way for new players in the industry.
For aspiring, ambitious business owners who are eager to invest in a low-investment business, we provide the chance to join our high-profit business as a franchise partner. Additionally, Doorstep Wash provides all required technical assistance and equipment to its franchise partners.