Citizens of Guwahati to soon avail the services of DSW, Shakeb Rahman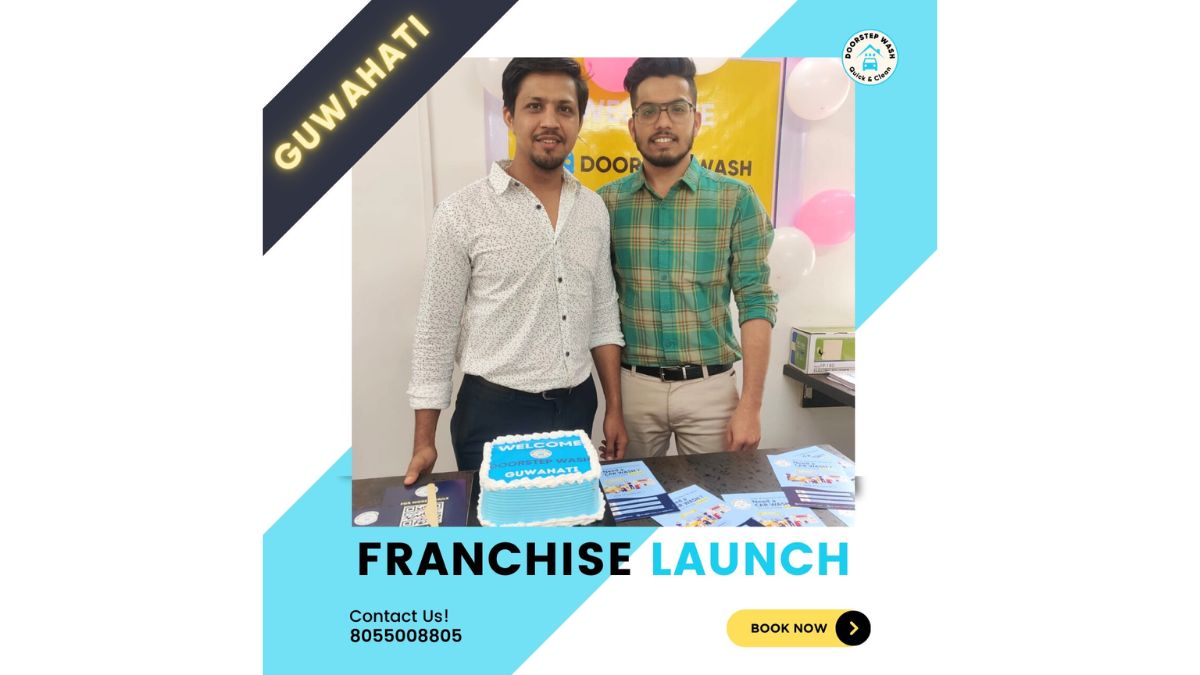 New Delhi (India), April 8: With over 100 already established and operating franchises in India and plans to open 30 more across the nation, Doorstep Wash entered Guwahati on the 30th of March in collaboration with Mr. Rishabh Jain. The company specializes in cleaning and detailing four-wheelers, and its distinctive selling point is that it comes to customers' homes.
The creation of Doorstep Wash is the result of the dedication of experts in the industry who have worked hard to make DSW the largest chain for doorstep cleaning and detailing. We were able to develop a well-organized and flawless system in the business with the assistance of the professionals from Phixman and Zixdo. DSW's mission is to minimize the challenges faced while taking vehicles for services.
We have also made available our user-friendly digital platform, which allows customers to book any of our services at their convenience. After the booking is verified, service will be provided right at your door. With the opening of our Guwahati franchise, we are inviting clients to test out and rely on our services for their needs. Customers can get their cars cleaned with us, but if they want to customize their cars, DSW is the brand to go with.
At Doorstep Wash, we take steps to maintain both the cleanliness of the area and the quality of our service. With our detailing service, you can come with any automobile model from any manufacturer and leave with a completely different-looking vehicle.
Expansions are on our radar! Yes, we are looking forward to expanding the boundaries of our brand to different cities of the nation, and so we are welcoming interested entrepreneurs to invest in the business and become our franchise partners. We will provide all the necessary help in the initial phase of your establishment.