Mr. Sanjeev to Launch DSW Franchise in Ambikapur, Atul Ranjan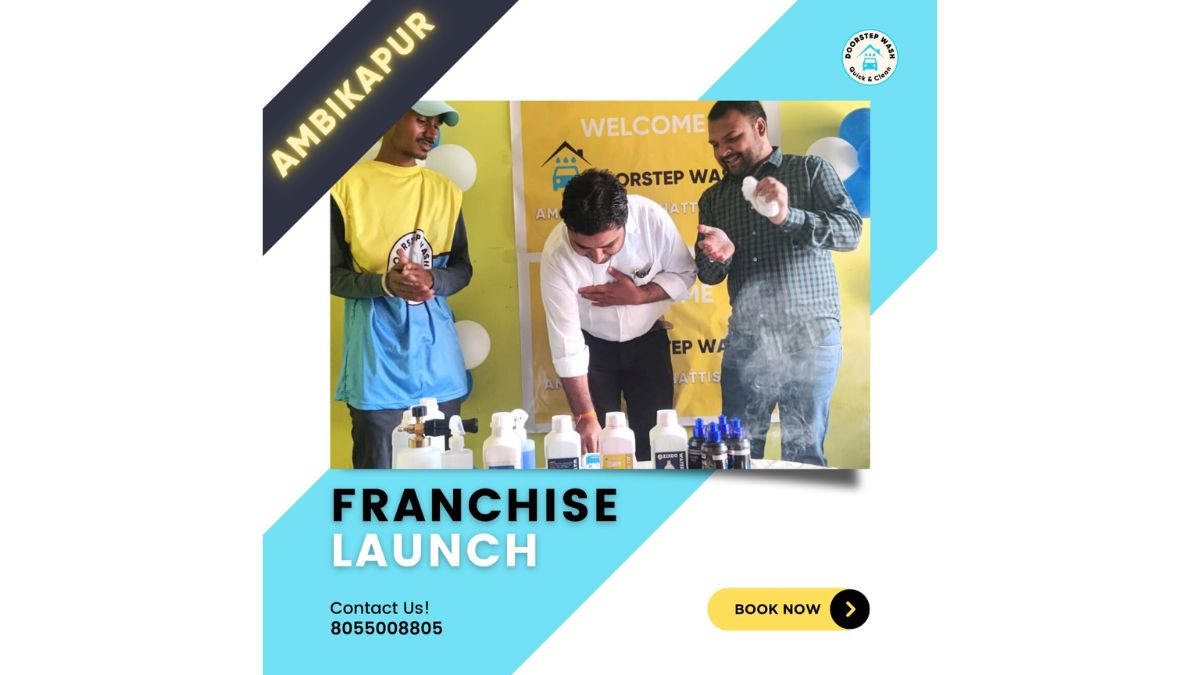 New Delhi (India), April 8: With over 30 franchises in the pipeline and about 100 locations already open, Doorstep Wash has become a well-known name for doorstep home cleaning of cars. The company's most treasured services include detailing and car cleaning service. Now as a part of its plan to expand the base, we are proudly declaring that DSW, on the auspicious day of March 29, Mr. Sanjeev will launch a new franchise in Ambikapur.
To ease the booking of our services through our costumes, we have developed an online platform with an easy-to-use interface. Doorstep Wash has Ambikapur keeping the priorities of the citizens first. The primary objective of this launch is to minimize the challenges of getting the vehicle serviced. We want to ensure that our customers receive best-in-class services while also working on widening our network of clients and service providers.
When it comes to offering services in this industry, Doorstep Wash aspires to be a leader. The firm is managed by experts from Phixman and Zixdo, and the well-organized system of DSW is the result of the efforts of these professionals. These individuals are from diverse fields and backgrounds that aid in the rapid expansion of the business. DSW aims to create the largest network of car wash and detailing sites in the nation with first-of-its-kind service. Our company also offers detailing services for a wide variety of models from various brands. In addition to local services, the emphasis is always on quality service and upholding the cleanliness of the surrounding.
DSW has established a standard and is opening up opportunities for new participants in the industry with our innovative approach to doorstep vehicle washing and detailing while maintaining quality, hygiene, and perfection.
We offer the opportunity to become a franchise partner with our high-profit company for aspiring, aspirational business owners who are eager to invest in a low-investment venture. Additionally, Doorstep Wash offers its franchise partners all necessary technical support and tools during the initial phase of the setup.