Mr. Mohit Kumar Launches Zixdo's Franchise in Najafgarh, Shakeb Rahman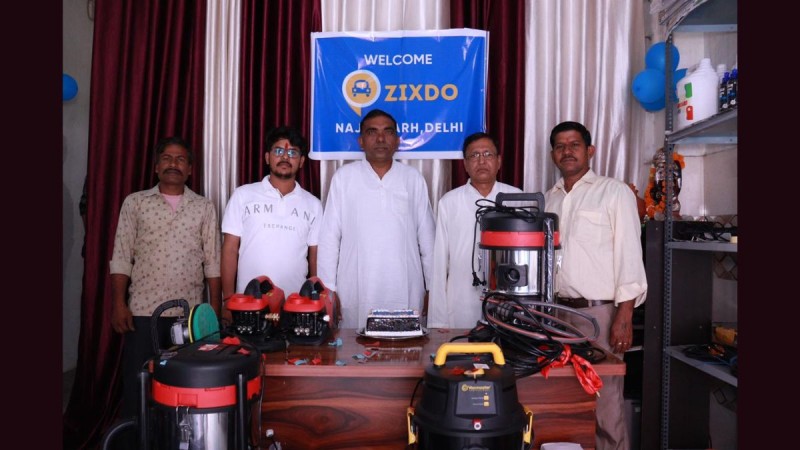 New Delhi (India), April 7– Zixdo, the largest and only chain to provide car cleaning and detailing services at the customers' doorsteps in Asia, is now operational in Najafgarh. This franchise went operational on the 29th of March in partnership with our franchise partner Mr. Mohit Kumar. The concept of doorstep cleaning of automobiles might be a whole new thing for you, but Zixdo has turned it into a real-world concept. Our enterprise is operational in India, Nepal and Turkey and is currently looking to expand its base in other parts of Asia and the world. 
Asia's largest car cleaning and detailing chain, Zixdo, launched its franchise in Warangal City. The launch of the franchise came in partnership with Mr. Siraj Hussain, who announced the opening of the franchise on the 04th of January. Our company Zixdo is the largest chain of car cleaning and detailing in India, Nepal as well as in Turkey. It is the only company to provide these services at the customer's location. This unique selling proposition of our company has helped us to turn ourselves into a nationwide brand.
The experience and expertise of the professionals from its parent company Phixman.com have helped in evolving a systematic and well-defined structure for the smooth and easy functioning of the company. They have put in their efforts in Zixdo during its initial phase. The sole idea of working for the company is its problem-solving approach. Zixdo works on reducing the pain of four-wheeler owners by providing cleaning and detailing services at their doorsteps.
Another quality that helped our services grow in Asia is that our technicians make sure to keep a check on the cleanliness of the area where service is provided. They make sure that hygiene is not disturbed at any cost. To ease reaching us, we have also launched our web-based portal through which our services can be booked in just a few clicks. After a successful booking, our technicians visit the address to provide the service.
Since the launch of Zixdo has been revolutionary for the cities where it already has a presence, we are looking to expand our base and provide the services to more citizens of India. Therefore, we invite entrepreneurs and businesspersons to collaborate with us and become franchise partners. We assure you that this one-time investment will be beneficial for your life. The initial aide is owned by the company.