DSW Will Now be Operating in Jammu from 26th March, Atul Ranjan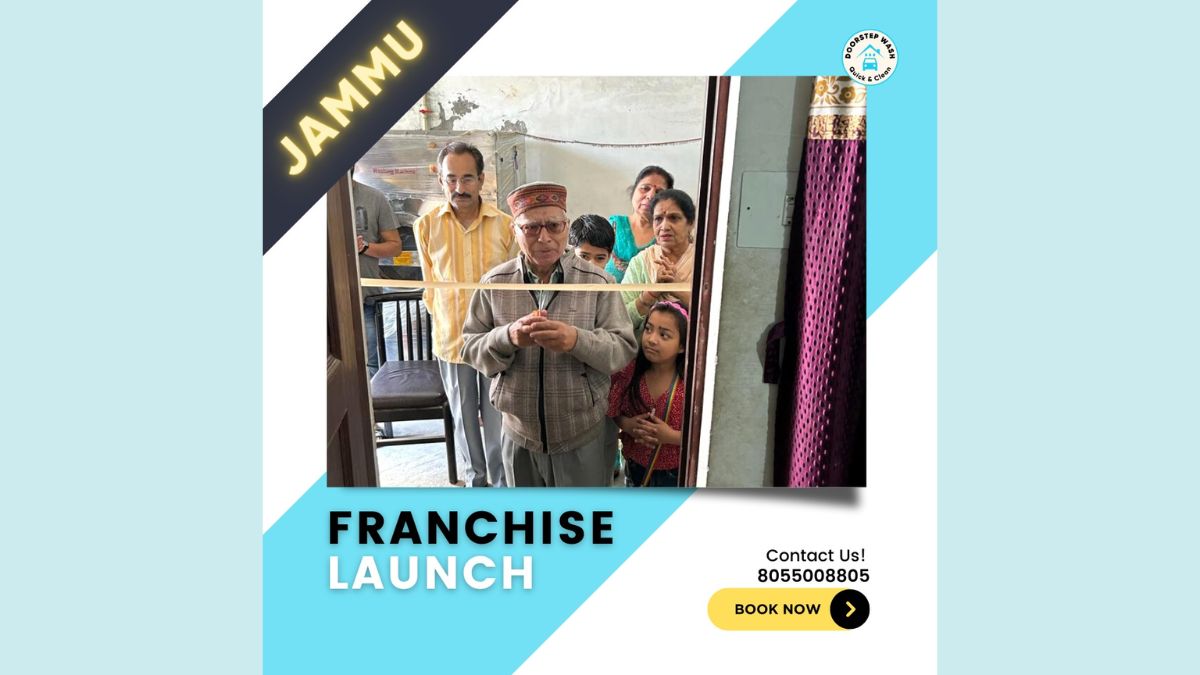 New Delhi (India), April 7: Do you want car cleaning delivered straight to your door? Do you want someone to come to your doorstep and do the detailing on your car? If yes, then Doorstep Wash is the perfect brand for all of your needs. As a part of its expansion process, Doorstep Wash is now offering its services to the citizens of our union territory Jammu. The franchise set of our company went functional in Jammu on the 26th of March, and the setup was launched in collaboration with Mr. Yogesh Gupta.
Doorstep Wash is a chain business with more than 30 franchises running throughout India. DSW also has a decent customer base in Turkey and Nepal. With a number of high-end services on the list, Doorstep Wash is a proud provider of four-wheeler doorstep services.
In order to make the process of scheduling our services for customers easier, we have introduced a user-friendly online platform. The website was launched to work smarter rather than harder and is now also supporting the "Digital India" ethos at the same time. Customers now can benefit the most from our services because we launched our franchise in Jammu, keeping their requirements in mind.
Our company is run by experts and professionals from Phixman and Zixdo, and thus their expertise and efforts add to the framework of our company and focus on building a reputation as a brand and a leading service provider in the industry. With our motto of providing such doorstep services while reducing the challenges of taking four-wheelers to the service centres, we are on the way to making ourselves the first homegrown brand of services in this sector.
While we are making our chain larger, we are also keeping a check on the quality of our services. We make sure that the quality of the service is not compromised and also the cleanliness of the surroundings remains unharmed.
Now that we are working on expanding our chain, we are welcoming businesspersons from India and Asia to become our franchise partners. We assure you that this is a low-investment and low-risk business with high returns for a lifetime. DSW will also provide the initial aid and training.