Neymar Plays His First Game in the Saudi Pro League as Al Hilal Defeats Them 6-1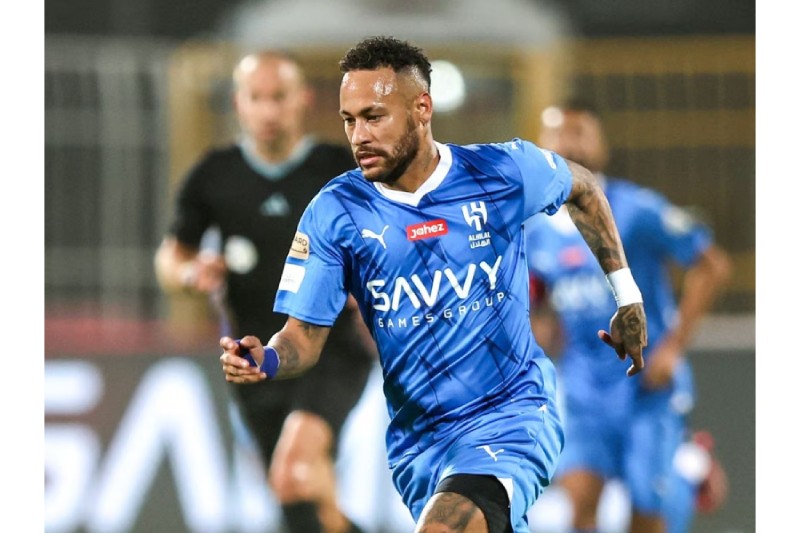 Neymar, the all-time leading goal scorer for Brazil, made his Saudi Pro League debut on Friday for Al Hilal, playing the final 26 minutes of his new team's 6-1 thrashing of Al Riyadh off the bench.
The 31-year-old, who last month transferred from Paris Saint-Germain to the former Asian champions for €90 million ($95.9m), replaced fellow Brazilian Michael in the 64th minute and then assisted Malcom in setting up Al Hilal's fourth goal in the 83rd.
Yassir Al-Shahrani and Nasser Al-Dawsari scored to give the league leaders a comfortable lead after Aleksandar Mitrovic had given Al Hilal the lead with a penalty kick in the 30th minute.
Neymar, who scored twice in last Friday's 5-1 victory over Bolivia to surpass Pelé as Brazil's all-time best scorer, has not appeared for Al Hilal since relocating to Saudi Arabia because of an ankle injury.
Salem Al-Dawsari, the captain of Al Hilal, chose to take a penalty in the 87th minute while Neymar watched. The Saudi Arabia winger converted the penalty and added his team's sixth goal in stoppage time.